Without Art, The Earth Would Just Be "Eh"
As Spring begins to bloom, more color bursts into every single day. The trees dress up in their new leaves, the flowers flaunt their elegance, and the world blankets itself in a gorgeous green. The question becomes, how does one capture this beauty? One could pull out their camera and snap some pictures, but does that really capture the full essence of Spring? I don't think so. But, have no fear, art is here to help you recreate that stunning sunrise, that majestic bird, or those breathtaking flowers. However, you may be thinking, what if I'm not an artist? Well, art is not just for artists, but for everyone no matter the art prowess. Art should be made and admired. So, if you feel like art isn't your talent, just admire it! One way that art is set up to be admired is through showcases. Good news: In March, you can go admire art at the "Nature Art Show" at the CalvArt Gallery in Prince Frederick.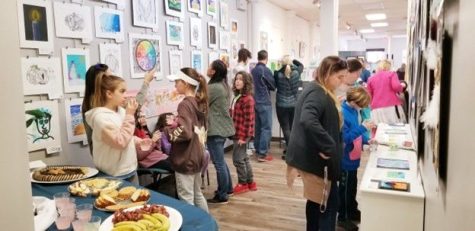 Thirty years ago, Heather Smith, art teacher here at Huntingtown High School, started what is now called the "Nature Art Show". In its earliest days, this art show was called "Life on the Chesapeake" and was held at the Calvert Marine Museum. Fast forward to today and "Life on the Chesapeake" is now simply known as the "Nature Art Show" where more than 120 pieces of art are on display. One thing that Ms. Smith kept harping on was the immense talent in the Calvert County school system. "It's important to let the community see how talented our K-12 students are and to be recognized in the community for those special, artistic talents." One student who was able to show off her talent was Lilly Christley. Her work stood out, even to Ms. Smith, from the flock of other fantastic artworks.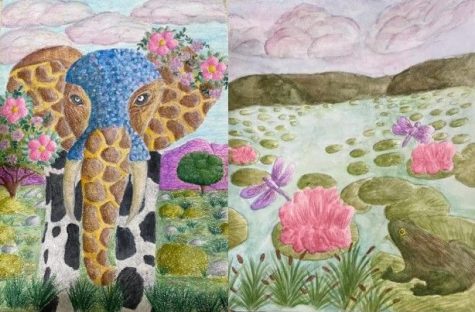 "I think it's important because it can be an outlet for people to express themselves…" This is what Lilly had to say regarding the magnitude of art. For her, art gives her a way to express herself and relieve stress. In Lilly's case, she uses pastels and usually a spring theme to express her cheerful personality. In her piece called, Spring on the Savannah, Lilly uses beautiful oil pastels to illustrate an elephant in the spring. Her use of vivid colors and texture created by the pastels produces a representation of her as an artist. So, with that in mind, anyone can make art. Art is really, as Lilly said, just a way to express yourself. "I think that art shouldn't be put in a box. I think people should be allowed to make what they want, draw what they want, how they want, (and) be able to challenge social norms, and (exemplify) how they're feeling (through) art."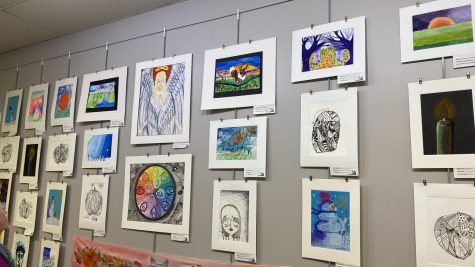 Art develops the right side of the brain and is an essential part of every child's academic and social development. This in turn enhances all aspects of a student's life." This quote by Ms. Smith highlights just one of the benefits of art. As the title suggests: "Without Art, The Earth Would Just Be 'Eh.'" So, the least you can do is enjoy some art today.
About the Contributor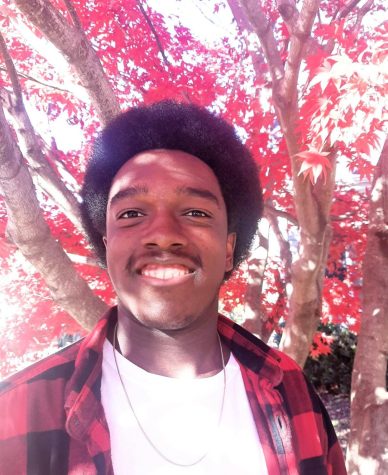 Caleb Evans, Copy Editor/Sports Writer
My name is Caleb Evans, and I am a senior. This is my third year with The Forecast/The Radar. I began as a copy editor for The Forecast my sophomore year,...