Music Through the Decades: Part 2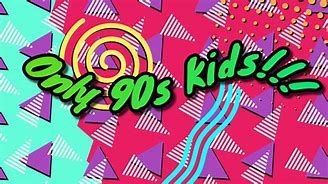 Came back for more? Here's my Part 2 of "music through the decades." This part will touch on the 90s to now and how music has evolved and affected us and our lives. I'll give a brief explanation of some history that could have shaped what was posted during these times.
'90s
The early 1990s had a very grunge vibe. (Grunge is more an alternative rock genre and subculture that emerged during the mid-1980s).  Artists like Nirvana broke the mold of the existing genres. Nirvana's songs did not fit into a specific genre. Their music was a combination of alternative rock, classic-rock, and hair metal. Girl bands like The Spice Girls, the Dixie Chicks, and the Indigo Girls encouraged women's  empowerment and was reflected in '90s music. Other female artists like Whitney Houston, Mariah Carrey, Sarah McLachlan, Alanis Morissette, and Sheryl Crow topped the charts during this time and continued to push the interest in female music. Hip Hop and Rap became more mainstream with iconic rappers like The Notorious B.I.G., and Ice-T and 2pac who's death had a huge impact on everyone. Ice-T headlined the first Lollapalooza music festival held in 1991. This decade it marked the death of many artists to drug overdose and murder.
The 1990s is known as the "last golden decade" and has many other names, but I like to think of it as the decade of partying, when there was a rise in awareness of multiculturalism and a good number of advancements of alternative media.
2000s
In the early 2000s the rise of the internet brought up music sharing. This was the birth of iTunes, Napster, and YouTube. The 2000s were the era of boy bands, like the Backstreet Boys and N'SYNC, along with teen pop superstars like Britney Spears and Christina Aguilera. R&B had a new sound with artists like Beyonce, Usher, Alicia Keys, and Rhianna creating contemporary R&B. Singers like Taylor Swift, Carrie Underwood, Keith Urban, and Tim McGraw helped country music become more mainstream. Rappers like Kanye West, Jay-Z, and J. Cole began topping the charts and competing with many of the other A-list artists. Eminem was up there and won the first ever Oscar for best rap song.
And, of course, one of the huge events in the 2000s was the 9/11 attacks that has had a big effect on us all.
2010 to today
In the 2010s pop performers like Lady Gaga, Bruno Mars, Ed Sheeran, Adele, P!nk, Shawn Mendes, Maroon 5, and many more iconic artists made great music. Rappers like Kendrick Lamar, Drake, Nicki Minaj, Travis Scott, Migos, Post Malone, Cardi B, and Big Sean were all responsible for Hip Hop and Rap's rise in popularity. EDM (electronic dance music) also became more mainstream with music icons like Britney Spears and Kanye West incorporating it into their new albums. This paved the way for DJs like David Guetta, Skrillex, Major Lazer, Avicii, The Chainsmokers, Calvin Harris, and Zedd to create some hype music.
Historically, in the 2010s we had a global financial crisis and a subsequent recession.
This is the final part of my two-part article about music through the decades. We always must remember that music is timeless and can always evolve. This music will always be a way to self-express and will reflect us in most aspects in life. Now with the start of the 2020s we have the power to decide what music defines this decade and many more to come.
Some References:
Music through the Decades | bopdrop
Evolution of Music Over The Decades – TAGG (taggdigital.com)
About the Writer
Emma Lovell
My name is Emma Lovell and I'm a freshman at Huntingtown High, I am also lgbtq+. I don't do too much for the school but, I'm into roller skating, hanging...