MY Top Ten FAVORITE Rappers of All Time 
We all have our favorite genre of music and favorite artists.  But what really defines one's favorites? It's a challenge to figure it out and come up with a complete list and reasons behind it. But that's exactly what I did in this article.
10. Lil Baby
Lil Baby is a talented rapper who has been on the rise in the rap industry for the past few years. His latest album in 2022, "It's Only Me", is the reason he cracked the top 10 for me. It was a well put together album and I like most of the songs on that album, the main ones being "From Now On" and "Waterfall Flow".  Lil Baby has had a great start to his career and has time to transcend into one of the greatest ever and can certainly move up on my list with time.
Favorite Album: "It's Only Me," 2022
Favorite Song: "Yes Indeed," 2018
Prime: 2018-present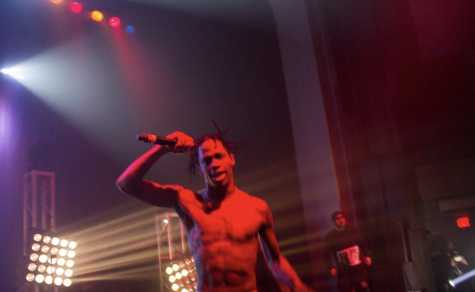 9. Travis Scott
Travis Scott has produced some high-quality albums throughout his career, but has unfortunately been on a decline since 2018, when he put out "ASTROWORLD."  This being said, Travis is still a phenomenal rapper in my eyes and is one of my favorites ever. On top of his albums, his features are just as good, as he elevates songs whenever he hops on a track. He gets put over Lil Baby because he has accomplished more, one being that he's been number one of "Billboard's Hot 100" four times in his career.
Favorite Album: "ASTROWORLD," 2018
Favorite Song: "CAN'T SAY," 2018
Prime: 2015-2018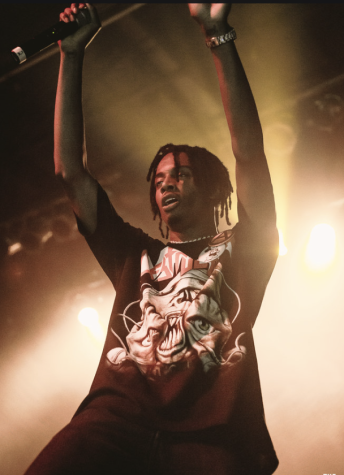 8. Playboi Carti
I'm aware that Playboi Carti gets a lot of hate for his squeaky voice and very different type of rap style, but it is entertaining for me. His high-pitched voice is people's main criticism of him, but a lot of people love him for it, and I'm with them. I think it's different and creative and is probably the reason he's on this list at all. The main reason he can't go any higher on my list is because he doesn't produce a big enough quantity for the quality of music he puts out.
Favorite Album: "Die Lit," 2018
Favorite Song: "Over" or "Fell in Luv," 2020 and 2018
Prime: 2017-2020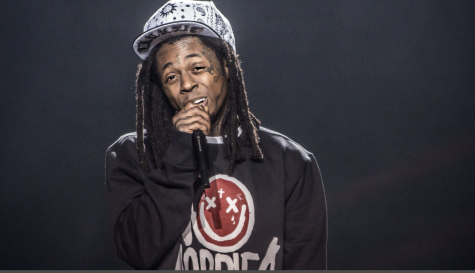 7. Lil Wayne
Having Lil Wayne at 7, behind the two people I have in front of him, was a tough choice. Lil Wayne dropping to spot 7 was a last-minute decision and I feel it was for the better. I still have an incredible love and appreciation for Lil Wayne's music, nonetheless. He's made some classics like "A Milli" and "Mrs. Officer." Wayne even made my favorite song ever, "Mona Lisa." I just feel like I couldn't let that one song boost him into my top 5 because he hasn't had enough songs that I love, unlike the six rappers ahead of him. He does have other incredible songs though, and his albums were always consistent. He drops to 7 on my list because he doesn't have enough versatility but is still one of my favorites. This is the start of tier 4, which puts him a solid distance above 8-10 on my list.
Favorite Album: "Tha Carter III," 2008
Favorite Son: "Mona Lisa," 2018
Prime: 2004-2008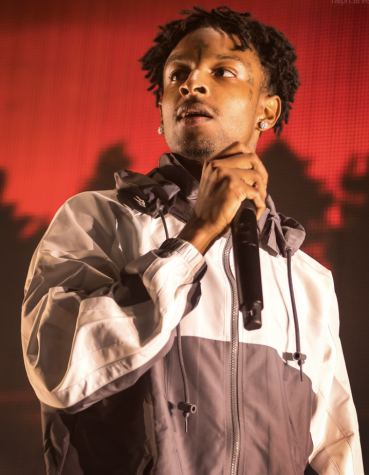 6. 21 Savage 
A generous spot for someone who, coming into this, I thought would be at 9 or 10. However, I have realized by deeply listening to these artists lately, that 21 Savage deserved a higher spot on my list. He's versatile, he's lyrical, he has a good flow. The last two years might be the reason he's on this list at all, releasing "Her Loss", with Drake, in 2022, and "Savage Mode II", in 2021. His ability to switch beats in the middle of a song has always been impressive to me and his flow adapts to the beat switches. My appreciation for 21 Savage has significantly grown a lot recently, but unfortunately, this is as high as he can go for right now, but considering where he was going to start, it is impressive.
Favorite Album: "Savage Mode II," 2022
Favorite Song: "No Heart" or "Can't Leave Without It," 2016 and 2018
Prime: 2018-present

Lil Uzi Vert performing in Austin, Texas (Licensed under CC BY-NC-2.0)
5. Lil Uzi Vert
Putting Lil Uzi Vert in my top 5 favorite rappers was essential, because it truly represents the diversity that I have in my choice of rap music. He also earned it by putting out "Eternal Atake" in 2021. He shook up the rap scene for months after putting out that album and followed up this year with putting up a solid album, "RED & WHITE". I appreciate Lil Uzi Vert a lot because of his diverse talent. When he raps high pitch, it sounds great. When he raps low pitch, it also sounds great. His rhymes and lyrics are clever, while the beats sound amazing also. Everything about a Lil Uzi Vert song intrigues me and is almost always enjoyable.
Favorite Album: "Eternal Atake," 2021
Favorite Song: "Sanguine Paradise," 2019
Prime: 2016-2021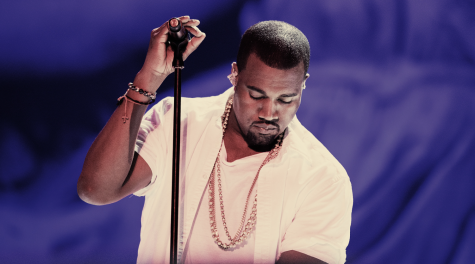 4. Kanye West
Recent news on Kanye West has been…interesting to say the least. While events outside of music have been shaky with Kanye recently, it doesn't take away from the fact that he's one of the greatest rappers ever. He had a 10-year stretch where he dropped 7 incredible albums, and that consistency is a huge reason why he's top 4 on my list. He can switch flows on different songs with ease and still sound fantastic. He has hype songs, he has chill songs, he has deep and meaningful songs. When you're looking at Kanye's music throughout his whole career, he has nearly been perfect, so that must be saying something about the three rappers that I have in front of him. And while you could make the argument that Kanye is a better artist than the three I have above him, these three artists appeal and mean slightly more to me than Kanye because they're music has been with me since I was young, and I've been able to grow up listening to them.
Favorite Album: "My Beautiful Dark Twisted Fantasy," 2010
Favorite Song: "Bound 2," 2013
Prime: 2004-2013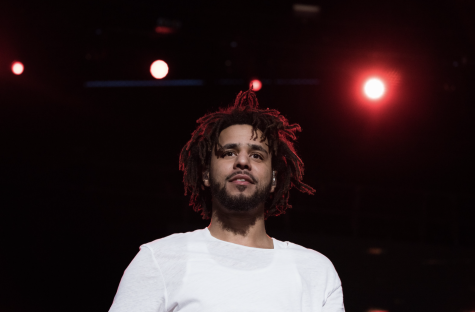 3. J. Cole
Cole has been an immense part of my life for many years now. His songs influence me in a way that is indescribable, and his lyrics always hit so hard.  If you want a classic, go to J. Cole, if you want smooth songs, go to J. Cole, if you want an upbeat song, go to J. Cole. His extreme diversity, voice, lyrics, and discography are the reasons he's in the top three. You can never really go wrong with J. Cole, and he has been nearly perfect throughout his career. The main reason that he's in the top three is because I have been listening to him for many years. He is also just a phenomenal artist and has an impact on many young children's lives because unlike most rappers currently, he raps about the real things in life, such as the struggles children go through, like the ones he had to endure.
Favorite Album: "2014 Forest Hills Drive," 2014
Favorite Song: "Kevin's Heart," 2018
Prime: 2011-2018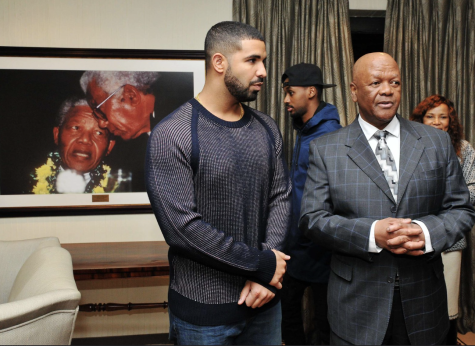 2. Drake
Drake is the definition of consistency. He has put out 13 albums/mixtapes in the last 13 years. An average of an album per year is almost unheard of. On top of this consistency, almost all the music he puts out is top tier. He is truly a once in a lifetime spectacle and I don't know if I'll ever see someone like Drake again in my life. I've never seen someone that can have a top RnB and rap song in the same album. It amazes me. He has revolutionized music forever by the way he's able to be a singer and rapper so efficiently. We may never see something like Drake again. He has made my life different too because he expanded my music taste around 2015. It transformed the way I thought about music and really got me into rap music.
Favorite Album: "Views," 2016
Favorite Song: "Feel No Ways," 201

Pulitzer2018-portraits: Kendrick Lamar (Licensed under CC BY-SA 4.0)

Prime: 2010-present


 
  1. Kendrick Lamar  
Here we are, the GOAT, or at least who I think is the GOAT. Kendrick Lamar has, in my opinion, solidified his GOAT case. He has already been my favorite artist and rapper long before now. If I had to pick any artist to consider perfect, it would easily be Kendrick. The main criticisms that Kendrick receives is that he took a four-year break from putting out music and it aggravated some Kendrick fans, including me a little, but when I heard the news that he was dropping, "Mr. Morale and the Big Steppers," about a year ago, I was very excited. Every album that he's put out has been at least a 9/10 in my eyes, because of his lyrics, voice, versatility, and every other component he puts into his music. His releasing his newest album made me realize how important he is to rap music, because, while everyone has been changing their music in the last few years to adjust to newer rap, Kendrick stayed the same and delivered, and for that, he is easily not only my favorite rapper ever, but he is also the GOAT rapper.
Favorite Album: "good kid, m.A.A.d city," 2012
Favorite Song: "Collect Calls" or "Money Trees," both 2012
Prime: 2010-2018
Once again, this is a subjective article. These are MY favorite rappers, and while some of these may be in a different order for most people, this is how I see it and how they've affected me in my life.