What Makes a Great Teacher?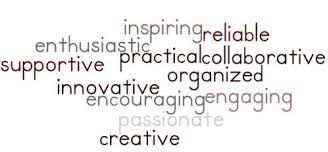 I often think about the many teachers I have had throughout the years. Some were okay, some were good, and some were excellent educators! But what makes someone a truly great teacher? How do they develop the qualities that bring them to that level?
A great teacher can make a world of difference in a student's life, impacting everything from their classroom learning to their long-term success. When it comes to effective teaching, strong communication skills are a must have. Kelsey Kitchen, a student here at Huntingtown is a part of the HHS TAM (Teacher Academy of Maryland) program, she states, "I believe being a great teacher is building relationships with your students." When students can trust a teacher, students tend to listen and value what the teacher is saying. "Also, when a teacher is personal with their students," Kelsey replied, "it shows them that they are just another human and that they understand the things that happen in life." A teacher should be caring and compassionate. "When a teacher is happy about their work it can show students, that education can be fun," Kelsey acknowledges. The teacher's attitude towards the class can completely make or break the student's experience in the class. Teachers who build a relationship within the class can make everyone's learning experience more enjoyable as the year goes by.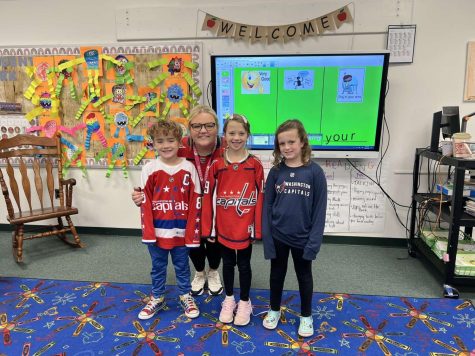 Emma Helwig, another student who is a part of the TAM program here at Huntingtown states, "For most people, a good teacher means getting grades in on time. But for me, being a great teacher is about many things. Skills in communication, listening, collaboration, empathy, and patience. Understanding students and their needs is extremely valuable to teachers." Some students only have teachers to look up to, so being that person for many students is very important. Emma claims, "As a teacher you should be welcoming and understanding. As I rise to be a teacher, I want students to feel comfortable around me, to show that I care." It's not to be their best friend but as a teacher you should make sure that the students' voices are heard, their needs are met, and they are learning to the greatest extent. "Teaching is not easy, I want to be looked at as someone who creates a good teaching environment and inspires students to teach and give back to the community," Emma remarks. Without teachers, many successful people will be lost. "Teachers are the start of important lives and I hope to make an impact on every child that crosses through my future classroom," Emma comments.
Mrs. Beth Morton, Huntingtown High School's principal, states, "You really must love and care for kids. It's always been about watching them learn." By being a teacher, you are a part of a solution because you are teaching them. Teaching helps k become productive citizens and that's what teaching is about. Prior to being a principal Mrs. Morton was a special ed teacher and taught a lot of kids how to read. She is very passionate about the importance of young people learning to read. Mrs Morton claims, "I always thought it should be a constitution or amendment that everybody has a right to learn to read because if you are illiterate, it doesn't mean you are not smart. It means you weren't given the skills." Teachers are apart of helping to be a positive part of the journey for kids to be successful.
To conclude, there are many qualities of being a great teacher from handling  classroom behavior to treating students professionally and personally. Having a great teacher is a bonus when coming to school every day and hopefully everyone gets the experience of having such a person as your teacher!