Acts of Service
As a senior, there are a myriad of things about which I must worry. College applications, scholarships, grades, sports, and most importantly, graduating, are all concerns that I must have in the forefront of my mind. With that being said, one requirement for graduation is service-learning hours. At the start of this school year, I was 18 hours short. So, this year, I have scrambled to find ways to get my hours in. However, until this year, the specifics of getting these service-learning hours had evaded me. One would think that service-learning hours came with just volunteering, but that is not all. For one's service-learning hours to count, one must jump through a few hoops and get familiar with the ins-and-outs of service-learning. To help sort out any confusion, Janel McPhillips, Service-Learning Supervisor for Calvert County Public Schools, sat down with me to discuss this topic.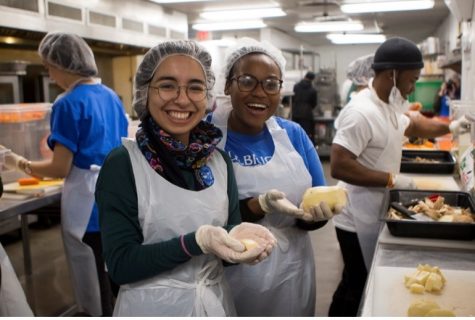 What are Service-Learning hours?
First things first. Maryland is the only state that requires service-learning. Service-Learning deals with more than just volunteering. Another big misconception is that most of the service-learning hours come from the Chespax field trips in elementary and middle school. According to McPhillips, "it's the learning about it, and then the project too" that make up the service-learning hours that you receive throughout elementary and middle school. The true purpose of service-learning is to get students to use their talents and incorporate their interests to better their community. As McPhillips put it, "the idea with service-learning is that it goes beyond volunteering so that it's something about you that's going to benefit (an) organization."   With that being the case, there are almost an infinite number of activities one can do to fulfill service-learning hours. For example, my research and conversation with Janel McPhillips about service-learning for this article, all together, could be considered service-learning. Finally, service-learning can be achieved in one of three ways: advocacy, indirect or direct service.
What's the Process?
First off, you need 75 service-learning hours to graduate if you have been in Calvert County Public Schools since 5th grade. For those who transferred in during 6th or 7th grade, ten fewer hours are the requirement. If you transferred any time after that, the required hours start at 50 for 8th grade and go down by ten each year after that. Now that we have that out the way, the first step in getting additional service-learning hours is having them approved. One can bypass this step by going through a pre-approved organization like the American Red Cross, Calvert Marine Museum, or Project Echo. Also, service-learning opportunities are occasionally sent out directly via the schools. These would also be pre-approved. However, if you have something else in mind, there is a form on the Calvert County Public Schools website that you would have to fill out and get approved before your service-learning hours would count.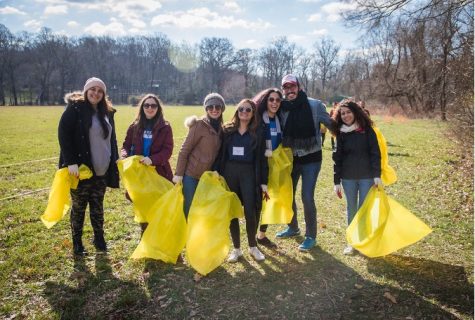 Let's say that your service-learning project was approved, and you performed it. Next, you must fill out a reflection form (which is also found on the Calvert County Public Schools website) along with how many hours your project took. This form must be signed by the project organizer, or someone related to the service project, and turned in to be considered for your service-learning hours.
Why are Service-Learning Hours Important?
Service-Learning is important because it can impact the community around you. When Janel McPhillips discussed the projects that the elementary students perform, she explained that fifth graders can directly impact the Chesapeake Bay by making artificial reefs to help the health of the water. Through service-learning, you are honing your skills to better the community. This is the basis for what life is like. So, in performing service-learning hours, you are better preparing yourself for the life beyond high school and college. Along with preparing for the future, if one achieves at least 260 service-learning hours they will receive a Certificate of Meritorious service from the Maryland Department of Education. So, remember, service-learning is not just something you need in order to graduate, it's an opportunity to better your community and yourself.
For more information, visit the Calvert County Public Schools website. You will be able to find the forms mentioned in this article along with other helpful resources that will guide you in your journey through service-learning.
About the Contributor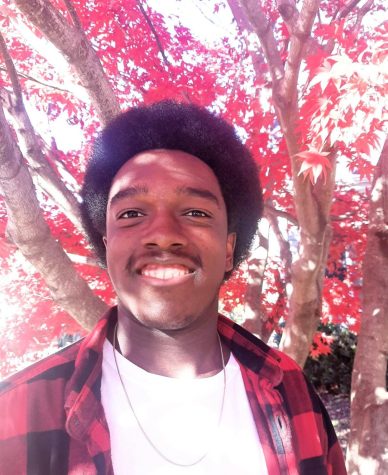 Caleb Evans, Copy Editor/Sports Writer
My name is Caleb Evans, and I am a senior. This is my third year with The Forecast/The Radar. I began as a copy editor for The Forecast my sophomore year,...