Senior Profiles, Class of 2022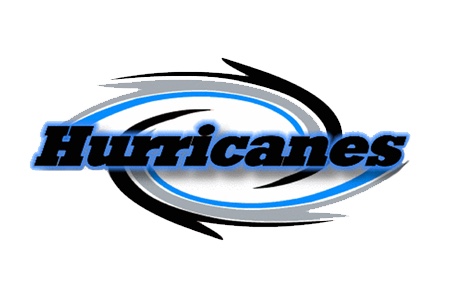 We all know the 2022 school year is coming to an end, so it's time for us to say goodbye to our seniors. Here are a few graduates who are reminiscing about their past and are eagerly anticipating their future.
Jace Gass
Jace Gass is 18 years old and is from Chesapeake Beach. Jace's most memorable experience here at Huntingtown would be the football games. "The football games were always so fun to go to, especially the home games when we played Northern. [I could feel] the adrenaline everyone had, and the crowd was always screaming." When Gass graduates, he plans on going to Alabama State University to major in Criminal Justice. "The thing I am going to miss most about high school is the community spirit and the togetherness," Jace admits. A tip Jace has for the rising underclassmen is, "Get involved and participate in sports and clubs because some are very interesting and fun."
Jennifer Izaguirre Martinez
Jennifer was born in Honduras, a country in Central America. She moved to the States at just 9 years old. Jennifer states, "Most of my high school experience was online, so I think freshman year was my most memorable year." During her freshman year, she was in the school musical, The Hunchback of Notre Dame. Izaguirre comments, "I played a gypsy, so I didn't even have shoes on when I performed. Overall, it was a very cool experience. We made giant paper mâché bells and sang in Latin. At times, the singing was ominous because most people didn't understand what we were saying, but it could also be touching." Throughout high school, Jennifer worked as a student page at Calvert Library Fairview Branch, which means that she had to organize and shelve books.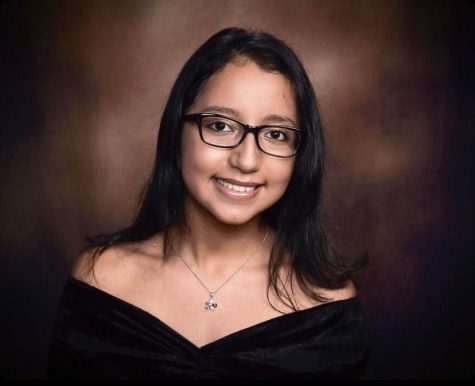 When Jennifer graduates, she is going to Johns Hopkins University to major in Molecular Biology, which is a branch of biology that deals with the structure and function of the macromolecules essential to life. Jennifer states, "I'm going to miss the community at Huntingtown. I've grown close to several teachers, so I definitely want to stay in touch." A tip Jennifer has for rising underclassmen is, "I'm not the type of person who typically goes on stage and performs, but that's how I met my closest friends. So, try new things and you could meet awesome people." As for the schoolwork, she states, "I think the schoolwork gets harder, especially if you are taking more AP classes. Also, keep in mind that during senior year, you apply to multiple colleges while you're still trying to keep your grades up, so it's a lot more to balance. That's why time management is so important!"
Jeremy Simpson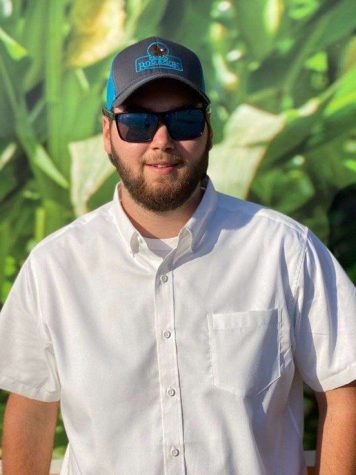 Jeremy was born and raised in Calvert County where his most memorable experience would be his senior year. "I'm going to miss all the fun events we got to do during this year, and talking to other seniors about our future plans," Simpson states. When Jeremy graduates, he is going to be working a full-time job as an ironworker. Ironworkers install structural framework, reinforcing iron and steel to form and support buildings, bridges, and roads. Ironworkers perform physically demanding and dangerous work, often at great heights. He comments, "I've had a part-time job working with iron and I've realized that's what I want to do after I graduate." With the rising underclassmen in mind, Jeremy advised, "Don't get in trouble and just do your work and you will get through the school year. The work gets easier because there are fewer classes if you only take a certain number of classes in the future."
Boston Willoughby

Boston is a senior here at Huntingtown High School and has lived in Calvert County his whole life. His most memorable experience was his first football game. "I was just a little freshman, and I was excited to go to my first football game. All my upperclassmen friends told me they were always fun, so I decided to go. I can't think of any other games I've been to that can beat my first game because it was an exciting new experience for me," Boston states.
Throughout high school, he has been working for his dad's HVAC construction company. After Willoughby graduates, he wants to go to the College of Southern Maryland (CSM) to take business classes before majoring in HVAC.
Finally, Boston shares a little tip for our upcoming freshman: "When you're a senior, the work gets harder, but I have fewer classes. Just pay attention and do your work and you will succeed." What Boston will miss the most about high school is, "My school friends, but more importantly the teachers. They have always been the best support to succeed," Boston says proudly.
We will miss you class of 2022!!