The NBA Christmas Contract 
Kids across the globe dream of a chance to become a professional at a sport they play. For some those dreams become a reality. Many talk about the grind of getting to the professional level, but once you reach it, how does life change? What is it really like to be a part of the less than 1% of people who make it to the level of NBA.  I had an unexpected chance to connect with a player who reached that level and decided to explore that experience with him.
In his time at Oklahoma State before entering the draft, Cameron McGriff averaged 9.2 points and 5.6 rebounds a game while playing good defense, averaging half a block and a steal. As a 6'7", 220 pound, small forward coming off a solid senior year, McGriff decided to declare for the NBA draft and become one of the 205 players hoping to be drafted and get their shot at the big leagues.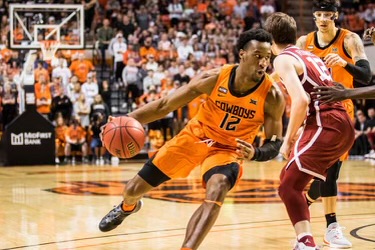 McGriff's senior year was what he calls a "special year." This was because of Covid-19, which caused his course of action to be a little different. He declared for the draft and then decided to go play professionally overseas. While using his talent in Belgium, the draft went on and unfortunately McGriff's name was not called. 
"It was tough to say the least. It's the dream as a kid to have your name called and walk across the stage and I knew I was giving that up when I went overseas." 
The Greatest Christmas Gift 
On Christmas Eve McGriff was enjoying downtime with his family for the holidays when he received a call from his agent.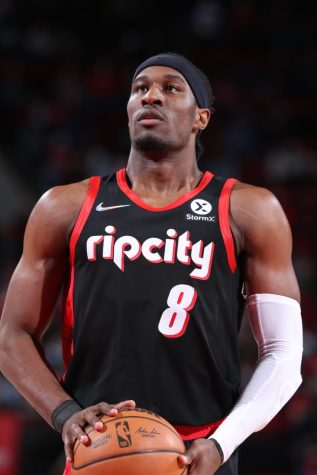 "I've got the best Christmas gift for you… you've got a chance to play for the Blazers." 
After an explosive 26-point performance for the Swarm (his G-League team) on December 10th, he began to hear some buzz that he had a chance. And 15 days later had proved enough to the Trail Blazer's front office to show that he was worth a 10-day contract. Within the next two days, he was flown out and ready to suit-up.  
"I had to flip a switch and get mentally locked in." 
Throughout his playing career, the call from his agent has been his favorite basketball related memory, a memory deserving of that title. "I'll never forget, it changed my life." 
What some would consider McGriff's welcome to the NBA moment would be his experience on New Year's Eve playing against LeBron.  
"It was something I've never seen before," McGriff says, "he's a different animal, everything as advertised." Although LeBron had his way, and seemingly "wasn't missing" enroute to dropping 43 points that game, it is an experience McGriff says he can take with him forever. 
Changing Paces and Changing Places 
McGriff's story is still just beginning, but so far, he has played in a handful of places. He grew up in Texas before eventually going to college at Ohio State University. As mentioned earlier, when the Covid year hit he went overseas to play in Belgium, he ended up being with the Charlotte Hornets for some of the preseason and ended up playing for their G-League team in Greensboro. Obviously, he joined the Blazer's, but following his 10-day contract he wasn't able to resign since he got Covid himself. He then took his talents to Greece where he has been playing professionally since.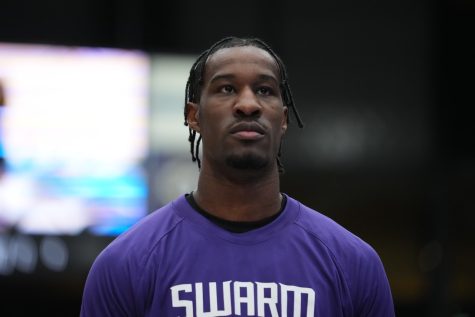 When going into the NBA, you are going to play with the best of the best. "Everyone is so much better, and the game is so much faster, you have to be three steps ahead." McGriff explains. "When you go into those situations the whole 'my dream came true' thing goes out the window immediately."  
College and G-League basketball "want to be like the NBA" and emulate the "American style" of basketball used in the NBA. Although, it is not as high paced, the strategy, style of play, and rules are nearly identical depending on the organization. This cannot be said for overseas play.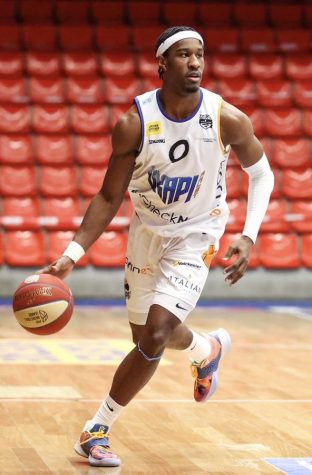 Overseas the game is much more tactical and has slightly different rules. There's no three-seconds in the paint, the three-point line is closer, and more. McGriff says they don't play an "American style" of basketball, "they play their way, not very much iso ball, lots of swinging… you have to pretty much learn a whole new brand of basketball." 
Although McGriff says it's "extremely tough but fortunately they bring you there because you're talented and that can help you get ahead of the curve a little bit faster than some of the people living there. 
When on a 10-day, you don't get a locker to yourself. They set you off to the side in a media room and you get dressed for the game in there. Not being able to be in the locker room with the rest of the team could potentially hinder building chemistry with teammates. Damian Lillard made sure that wasn't the case for the young guys. 
"Dame would come in and chill with the guys on 10-days, showing us videos on Instagram, just talking, he's a super down-to-earth guy." 
McGriff came up as a kid with a dream to reach the league and was able to achieve it, although his time in the NBA was short-lived, he plans to be back shortly.