Sean Heppe
A profound member of the student body, a future cop, and a four-year student at Huntingtown High School. Ladies and gentlemen, let me introduce you to none other than Sean Heppe. Sean is a senior here at Huntingtown. He has formed great relationships with everyone here and has made a name for himself at Huntingtown. Let me show you the success and the future of this outstanding student.
Sean Heppe walked into Huntingtown High School the same way most of us did, not expecting to spend one full school year in his house. Sean joined us at Huntingtown High in 2018. At first, the greatest opportunity for Sean was becoming part of a sports team at HHS. "The first thing I wanted to do when I came here, was to become part of a sports team, and the sport I ended up choosing was golf."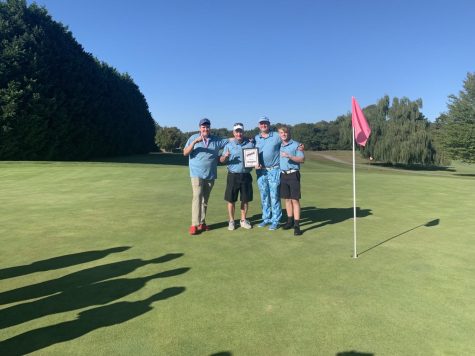 His career in golf developed began at the age of 7 when he discovered he had a natural talent for the game. His brother, , Andrew Heppe, who graduated 5 years prior, had played on the golf team during his time. Having connections with former students who played on the team, Sean decided to take his place in the sport and became a very successful teammate.
After ending his golf career post-SMAC, Sean resides in the sport of tennis prior to finishing his final year as a SMAC champion with Huntingtown. "I had 3 friends who had played tennis in prior years, so I decided to try it out this year and I'm having a ton of fun with it," states Heppe. Since his tryout, he has mentioned how he picked up on it quickly and is now considerably great at the sport; his ideal moment right now is that he is playing well in SMAC.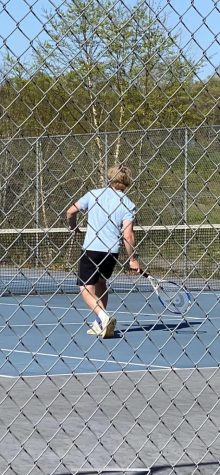 A special memory of Sean's was his overall gratitude to be playing on the golf team as a team captain. He was always glad and grateful to be able to play with us and worked harder to become better every day on the golf course to earn his spot as a starter on the team by showing his dedication and motivation on the course.
Looking to finish his year with Huntingtown playing tennis and graduating in his current position, Sean has plans for college. Right now, Sean is hoping to major in Criminal Justice. "For as long as I remember, I've always wanted to be a cop," emphasizes Sean. He has made a commitment to High Point University in North Carolina. He looks forward to delving further into his current major and hopefully become an outstanding officer of law enforcement. Best of luck to our fellow Hurricane.
About the Contributor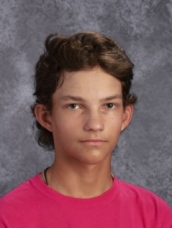 Cameron Kapiskosky, Staff Writer