Here comes the Money! College Athletes Able to Receive Compensation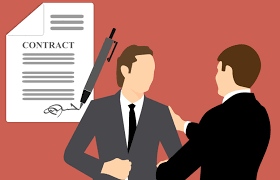 Last summer the NCAA approved NIL, Name Image and Likeness, for student-athletes across the nation. The purpose of NIL is to grant these athletes the opportunity to make money based on their name, image, and likeness. For example, if you were a student-athlete, you could wear a shirt of a particular brand or appear in a commercial and make money from it. When NIL was created and passed, it was supposed to strictly benefit the player and increase parity in college sports. While this has been the case in some sports and situations, it has not worked well in College Football.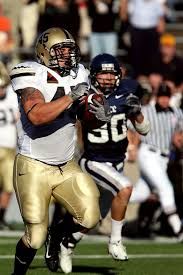 College Sports generate over one billion dollars a year. However, most of this comes from College Football. Over the last few years, College Football has been dominated by a select few programs, most of which are in the SEC or Big 10. Since the 21st century began, the SEC has won 13 of the possible 21 national titles, with Alabama winning six of them. Due to the lack of parity in College Football, many people believed that NIL would open opportunities for smaller programs to reel in more talent and compete for national titles. However, this has mostly not been the case and NIL has dominated the recruiting cycle.
This past recruiting cycle was the first year NIL was implemented. While it has been largely speculated, and in some cases blatantly obvious, that student-athletes have made money under the table, this year it was legal. Schools are not supposed to have any impact on NIL; the deals are supposed to come directly from companies. While it cannot be proven that schools have been interfering with deals, it does seem like there is a large possibility. Let's take a look at Texas A&M.
Texas A&M hired Head Coach Jimbo Fisher in 2017. He was coming off a strong tenure at Florida State University, and he won a national title in 2013. Since Fisher was hired at A&M the Aggies have averaged the 10th best-recruiting class in the nation. However, this year they finished with the best class of all time. Now it is possible that Fisher and his staff have done a fantastic job recruiting this year and as a result, they have made history. But if we look a little deeper, that does not seem to be the case. Since 2017 Texas A&M has managed to land a total of five 5-star recruits. For those of you who may not know much about CFB recruiting, a 5-star is as high as it gets. Normally there are about 30-35 five stars a year, but the number varies on each database. According to the 247 recruiting websites, Texas A&M had a total of 7, yes 7, five-star recruits. This is UNHEARD of in College Football. It is considered great if a school can land one five-star, and a top-class typically has 2 or 3. But 7? That is extremely rare. What makes this even more surprising is that it is very difficult for a program to be able to sell itself to recruits, especially if it had not won a national title or produced top-tier NFL talent. Texas A&M has not done either of these.
Now it is not only Texas A&M that has used NIL to dominate College Football Recruiting. The University of Texas has publicly announced that all its offensive line commitments will receive $60,000 annually. Because of this, they were able to land the top two offensive linemen recruits this cycle, Devon Campbell and Kelvin Banks. A huge NIL deal helped Jackson State land the number one player in the nation, Travis Hunter, in what is the biggest surprise in signing day history. A late NIL deal allowed LSU to land the number one linebacker in the nation, Harold Perkins. Another late NIL deal allowed Miami to pry away Top Ten Halfback, Trevonte Citizen, from LSU, Auburn, and Florida. Now NIL has not only affected High School recruiting. Multiple players have transferred out of programs because of a lack of NIL deals. This leads to tampering and an influx of student-athletes in the transfer portal. This will impact the ability of high schoolers to be recruited. It is a sad reality that most of these student-athletes in the transfer portal will likely not step foot on a Division 1 campus for their sport again. While some are looking for a NIL deal to pry them away, others look for a scholarship offer. However, star players seem to be transferring left and right looking to get paid. Just this past season All American Cornerback Eli Ricks announced he will be transferring from LSU to Alabama. Shortly after the announcement, rumors spread that Ricks would receive a rather large NIL deal. Oklahoma Quarterback Caleb Williams transferred to USC. While he followed his former coach, he also received quite a large NIL deal just days after transferring to Southern California.
While I believe that NIL is beneficial to the student-athletes and has a positive impact on college sports in general, it needs some work. The NCAA was forced to let NIL roll out when certain states passed the law, and it has put them in a rough spot.
College Football seems to generate the most buzz with NIL deals. All college athletes are eligible for NIL opportunities. While College Basketball student-athletes might not have large NIL deals,  they certainly do receive some. Kentucky freshman Point Guard TyTy Washington signed a NIL deal with Porsche after he arrived on Kentucky's campus. This is quite a unique NIL deal because not only will Washington receive payments for repping the, he receives other benefits as well. While Washington's NIL deal came directly after signing his national letter of intent, college basketball athletes have received mid-season deals. March Madness phenom Doug Edert signed a NIL deal with Buffalo Wild Wings and Barstool Sports.
It seems that most of these deals have come for each athlete. In some cases, entire teams are getting NIL deals. The entirety of the Duke's Men's Basketball team signed an NIL deal with Bojangles. This is quite an interesting deal because it benefits everyone on the team, including walk-ons who are having to pay tuition. While some of these deals do benefit the lesser-known athlete, many deals go to the top athletes.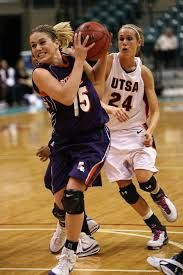 We have seen a lot of male athletes getting big NIL deals, but it may come as a surprise to many to see that the three biggest winners of NIL are all female athletes. LSU gymnastics star Livvy Dunne, Auburn gymnastics star and Olympian Suni Lee, and UConn Point Guard Paige Bueckers rank 1-2-3 in earnings. This is fantastic news for women's sports! It is a sad reality that at the college level most women's sports are often overlooked. To see the top 3 earners of NIL come from women's sports is wonderful news. NIL could help grow the games and make Women's sports as popular as they should be. It could be a major breakthrough!
In my honest and unprofessional opinion, I think NIL is a positive thing for college athletics. It is phenomenal to see the NCAA put the student athlete first. Passing NIL will tremendously benefit college athletes. Overall, the idea is positive and will have a good impact on college athletes, but some fine-tuning is needed.