Joe Out
When I was asked to write a farewell letter for my last issue of The Forecast, I thought I would take a more serious and impactful approach than the other articles I have written this year. I will not be doing that. I have, however, prepared some words:
Huntingtown High School was the grounds for a lot of change in my life. I went in as an open-minded, well-mannered scholar and left a deranged writer with a fixation for writing satire in the school newspaper.
Although I am beyond ecstatic to be leaving Calvert County behind and starting somewhere new, I will certainly miss those I met along the way.
I want to thank my fellow classmates in the class of 2021 for being so cool. We had the burden of being the funniest and most talented class of students this school has ever seen, and we did not disappoint.
To those who have yet to graduate, good luck and farewell. This time of life is strange and stressful but, if you put as much time into college applications as you do TikToks, you will be fine.
If you were one of my teachers and are reading this, I cannot begin to express how appreciative of you I am, especially Mr. Allen, for letting me write stuff like this all year long.
That's all I got.
Enjoy your summer.
Enjoy your life.
Thank you, H-Town
Joe Out
About the Writer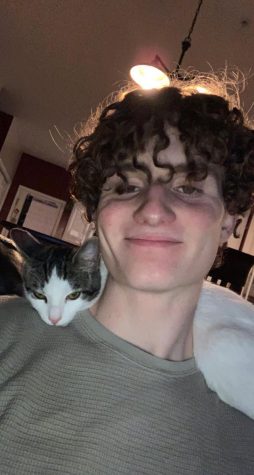 Joe Nowak, Sports Editor
I'm Joe! I am a senior at HHS and upon graduation I plan on attending the University of Oregon. I watch sports religiously and love introducing others...