Building Community
The skeletons of homes haunt you from all sides. Trash moves like tumbleweeds through the streets. Police sirens blare like a strange type of music on a boombox. Even though the sun beats down on the place with full force, there is a dark, chilling aura all around you. Even so, there is a glimpse of hope.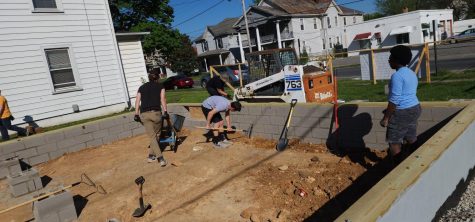 You are the glimpse of hope. You, and everyone else who is volunteering with Habitat for Humanity. Habitat for Humanity is a non-profit organization whose goal is to help people around the world, build or improve a place they can call home. From April 12th to April 16th, a group of fifteen students from HHS (including myself) along with Mrs. Sammons, Mrs. Wilkosz, and two other chaperones, went down to Roanoke, Virginia to volunteer with Habitat for Humanity.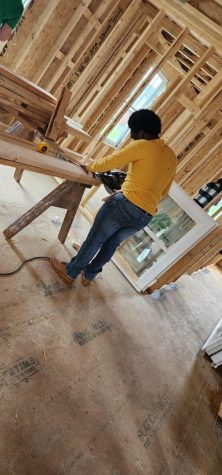 As mentioned previously, Habitat for Humanity is an organization whose main goal is to provide homes to those in need and improve communities globally. It operates in more than 70 countries and has helped over 46 million people since 1976. The only way Habitat for Humanity could make all this happen is through an abundance of willing workers, paid or unpaid, from around the world. Habitat For Humanity always needs volunteers, so we ended up volunteering at five different work sites for three days. To provide more assistance, our nineteen became ten and nine. This way, we were able to do many different things from hauling gravel and digging dirt to caulking houses. I even got to use a circular saw while others got to use a nail gun or a chop saw. However, using the power tools wasn't even the best part of working on the sites. That would have to be seeing something that you've worked hard on come together. In a conversation with Mrs. Wilkosz, she shared a similar sentiment, "I just felt like we got to see the results of our labor, which was awesome."
This Habitat for Humanity trip was a blast, but the best thing about the trip was actually seeing the impact of the work we put in. On the final day of work, my group was accompanied by a recipient of another house from Habitat. As we worked, she told us about how grateful she was to be able to get a house.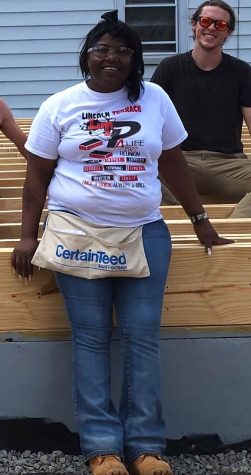 One interesting thing she talked about was the different classes she had to take to receive her house. She explained that along with providing homes, Habitat for Humanity also provided education on things like finance to help the participants keep their houses and succeed in life. This all goes back to Habitat for Humanity's main goal: to build community, literally, through the building and distribution of houses and figuratively through building people up and helping improve the lives of so many around the world. I think Mrs. Wilkosz said it best: "Habitat isn't just applying for a house and getting it. Habitat for Humanity is about helping somebody turn their life around…for a whole family. It's about giving people the skills to be successful after they get the house."
Now, if this inspired you to help build up your community or another community, you can visit Habitat for Humanity's website to learn how you can become a volunteer. Also, this trip will most likely be offered next year. If you are going to be sixteen or older, you could be eligible to get involved.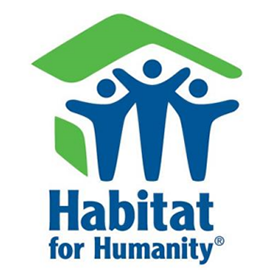 For more information about Habitat for Humanity, click the link below:
About the Contributor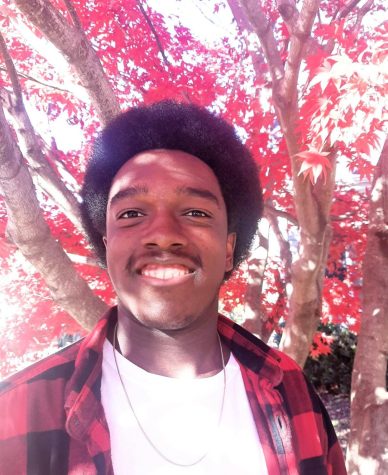 Caleb Evans, Copy Editor/Sports Writer
My name is Caleb Evans, and I am a senior. This is my third year with The Forecast/The Radar. I began as a copy editor for The Forecast my sophomore year,...