Equity Club's Culture Community Showcase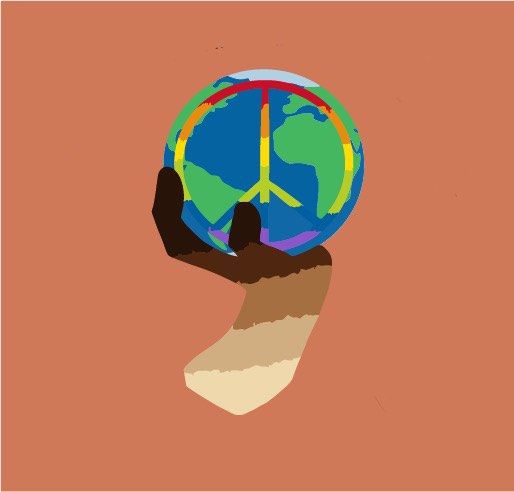 The Equity Club hosted its first Culture Showcase on November 21st during A and B lunch. I think it had a good and positive outcome as well as being interesting and informative. Some of the students and staff I talked to are very proud of their culture, or the culture they lived in, and were excited to tell everyone about it.
Mexican Heritage
Mitchell and Rylan are from Mexico, and they brought in food and shared their culture with everyone. Mitchell was adopted at birth by a white family in Texas, then moved to Maryland and has lived here ever since. Since he wasn't around his culture, he doesn't really celebrate the traditions like most people, but he is very proud of where he came from. Rylan's mom was born in L.A. and moved to North Florida with his abuela (Grandma) who celebrated their culture and was really into the traditions. Once she passed, they didn't really celebrate their culture anymore. They still like to make the traditional foods but although the cultural anchor isn't there anymore, they still have the genes. Together they brought in a dish called sopapilla (soap-uh-pea-uh) cheesecake which was deliciously tasty!
Japan/Japanese Culture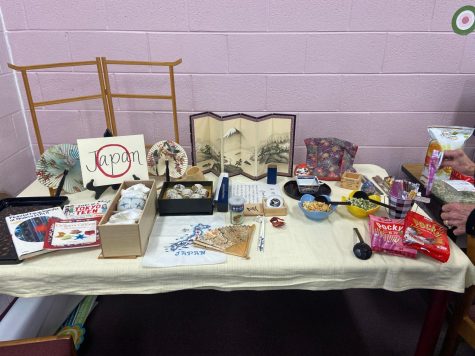 Mrs. Roof, a staff member of Huntingtown High school, used to live in Japan and decided to share its culture with us. She lived in a Japanese neighborhood, in a house owned by Japanese people. The Japanese have a unique culture quite different from American cultures. One thing that struck Mrs. Roof about this culture is the honesty and integrity of the people. For instance, if someone left their wallet on a train instead of someone stealing it, they would typically mail it back to the person who left it. They could leave money out by the street for the kerosene fillers, and they wouldn't have to worry about anyone taking it but the kerosene people.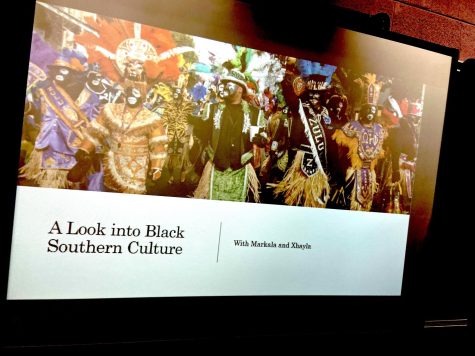 Southern Culture
Markala and Xhayla did their presentation on the African American side of Southern culture. They focused on how they interact as a community and how they celebrate their culture. Southern African Americans built their own culture because they didn't have one – so that's how they celebrate life and how they do things.  Markala states, "The biggest thing is coming together as a community because even when life gets hard there's always friends or family to fall back on to help guide you, which is really important." Their favorite part of their culture is the food and music, especially jazz, because they can express themselves through the music.
Pacific Islander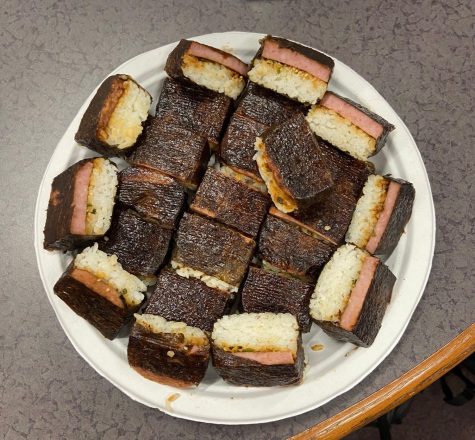 Brody grew up in Hawaii and got to experience some Pacific Island culture. Pacific Islanders follow traditions based on ancient principles that promote living an honorable and noble lifestyle. They also listen to their own kinds of music and have different foods. Brody brought in a dish called spam musubi (spam-uh-sue-be). It's Spam and rice wrapped in seaweed. This is a traditional snack that you would eat when you get home from school or at get-togethers or for the holidays.
Overall, I think that the first culture day was a success, and I would recommend signing up for the Equity Club if you are interested in learning about different cultures or even to show off your own!