"Family Life"
Jeremy Litka
A family speaks with distant relatives who they have been longing to see.
A teenage boy runs as sweat falls off of his body.
A father and daughter ride bikes on a cool day throughout the park.
A family settles down to share some ice cream with each other.
REFLECTION – A sense of unity in otherwise distant times.
Arianna Rice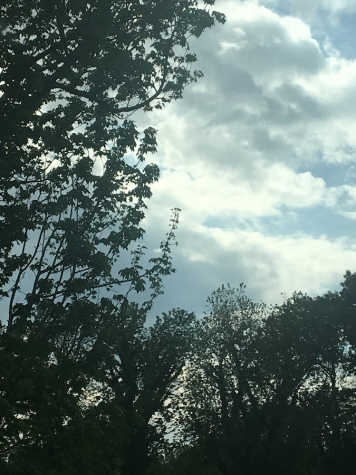 Four Observations
April 28 – My dad opens the blinds to let the beautiful sunlight in.
April 29 – My sister's impressions made me laugh.
April 30 – Dinner was great today.
May 1 – My mom showed us old pictures of ourselves.
My Reflection: Life can feel better if you look at the good and peaceful things.
Isabella Cordero

Tuesday, April 28: My mother laughs harder than I've heard in a long time. She shows me her high school yearbook. I realize now that she was once exactly like me.
Wednesday, April 29: A large family walks close together, passing my house. The aroma of the sun mixed with their smiles and laughter fill the air. I've never seen them walk together before.
Thursday, April 30: The rain taps on my window as I wake up. I never knew how peaceful it was to be awakened by the rain and not an alarm.
Friday May 1: Today I woke up early and showered. I put on a nice outfit rather than my usual pajamas. I never realized how much your clothing affected your mood and productivity.
Saturday May 2: The sun is out, and I am beside the pool. I feel the warmth that I have missed so much.
Sunday May 3: I listen as my priest gives advice over Live stream. We will come out of this strong. These words will stick with me forever.
Monday May 4: The feeling of a soft breeze on a walk with my loved ones after a nice dinner is not comparable to anything else. My dad suggests we walk as a family even after quarantine. I like that idea.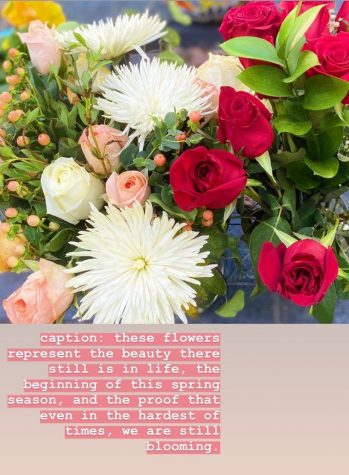 REFLECTION – This week has taught me that this world is much bigger than I am and that there is so much more to life than the things I am used to. I am far from alone.