Outstanding Olympians
"Let me win, but if I cannot win, let me be brave in the attempt."  That is the famous motto for Special Olympics, the non-profit organization that changes the lives of people across the nation. Here in our community, that change can be experienced with Calvert County's very own Special Olympics.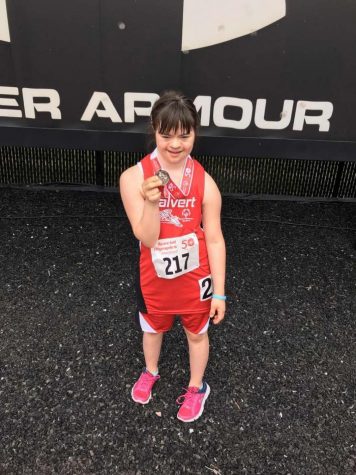 Special Olympics means a great deal to the athletes involved and their families. Every year, over 4 million athletes compete in these Olympic sporting events. It is the world's largest sporting organization for children and adults with intellectual disabilities, with athletes from 150 countries around the world competing.  In June 1962, Eunice Kennedy Shriver, the sister of President John F Kennedy, opened a summer camp for adults and children with intellectual disabilities in Maryland. This began what we know today as Special Olympics. Athletes compete in 32 sports for medals and awards.
Here in Calvert County, the Special Olympics has brought our community together and has taught love and friendship to everyone who has been involved. Every year for instance, there is a polar plunge in Ocean City where people jump into the water in freezing cold conditions. This is a fundraiser for the Special Olympics. This fundraiser has raised sizable amounts of money for the Olympics, as well as raising awareness. It is a prime example of how the Special Olympics has brought people together and created a passion.  As both special organization and a lot of fun, the Special Olympics focus on building confidence and team spirit for everyone involved. Special Olympics truly touches the hearts and lives of everyone involved.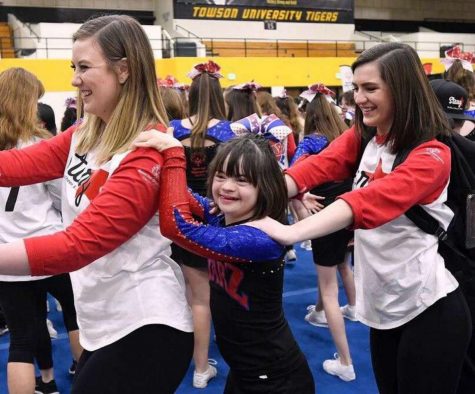 "We are the STARZ and we won't be stopped!" is what Grace McGirr and the rest of her STARZ cheer team chant at special Olympics and many other Calvert County events. We got the opportunity to interview Grace, with her dog Moose in tail, about what special Olympics means to her. "I like the fun", McGirr explained. When everyone see's Grace, we can most certainly tell that she is, indeed, having fun.
One thing that we asked Grace was what the day was like for her. She answered with the greatest answer possible. "I put on my uniform, perform, and then I wait for the judges. While we wait for the judges most of the team is usually dancing. But most of all I like to win!" Sounds like a fun time!
We also asked her about her favorite parts of the event and she stressed that she likes the dancing and performing. We can say that all that fits Grace's personality very well!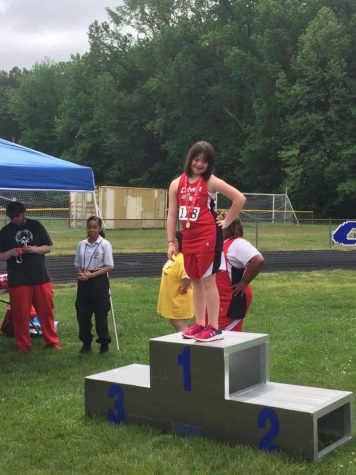 One of the best parts of the interview was at the end, when we got the opportunity to interview Grace's mother, Tori McGirr, and Grace's sister, Tallie McGirr, an HHS junior.  We asked them how Special Olympics has affected their family. Tori McGirr said "I just love the motto, 'let me win, but if I cannot win, let me be brave in the attempt.' It really speaks for everyone involved." she said.
The Special Olympic organization truly inspires and provides countless opportunities to amazing athletes like Grace. There is no stopping her dreams as she is a mighty force to be reckoned with. Make sure you know the name Grace McGirr because there's no doubt she'll make great accomplishments in her future.
If you are interested in getting involved or making a donation, visit www.specialolympics.org and join today.