It's likely that someone you meet has recently skipped over an ad regarding one of the most influential strikes of their generation; luckily for them, it's reached an amicable conclusion and shouldn't require them to avert their eyes from TikTok. For nearly 40% of the year, beginning on May 2, 2023, the Writers Guild of America announced a strike against the Alliance of Motion Picture and Television Producers. This is the second-longest strike in Hollywood history.
If you're unfamiliar with either organization, the Writers Guild of America (WGA) represents the immense amount of writers in film and television. The WGA creates contracts and protects the ethical rights of our beloved writers. The Alliance of Motion Picture and Television Producers (AMPTP) represents enormous production companies such as Netflix, Paramount, SONY, and Disney; it's the association dedicated to creating and negotiating contracts for these large companies to follow.
The strike was initiated when the AMPTP did not have a new contract revised for the WGA, a routine the two organizations keep up every three years. The deadline for their current contract was May 1, and the WGA decided that a strike would be held against the AMPTP if they didn't reach a consensus with each other on a new contract—which is what happened. Beginning on May 2nd, the WGA demanded their royalties be higher, mandatory staffing in writing rooms, and guaranteed security from inclusions of artificial intelligence (AI). The writers also demanded residual payments when shows they wrote gained notoriety—because most TV anchors have monthly subscriptions with shows, writers aren't getting as much because they profit from reruns.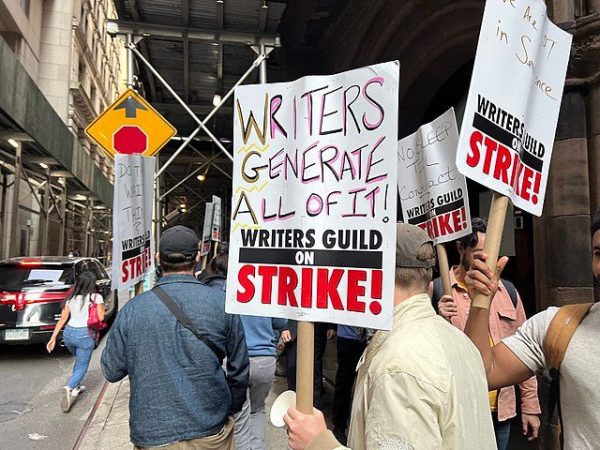 Not long after the strike was ignited, several well-known actors joined in supporting the Writers Guild of America and joined in protesting. Actors including Florence Pugh (Little Women, Don't Worry Darling, Oppenheimer), Pedro Pascal (The Last of Us, Narcos, Game of Thrones), and Margot Robbie (Barbie, The Wolf of Wall Street, Once Upon a Time in Hollywood) along with many others joined together in support of the WGA.
This strike immediately struck down talk shows many teens are familiar with: Saturday Night Live!, Jimmy Kimmel Live, and more, but these shows weren't them only projects affected. Many high-budget, highly anticipated films with previously set release dates got pushed back. Movies such as James Cameron's Avatar 3 was pushed from 2024 to 2025; Denis Villeneuve's Dune 2 from 2023 to 2024, and Shawn Levy's Deadpool 3 was pushed from 2023 to 2024. Many other films that hadn't even begun filming were pushed back as well. While some television producers, such as HBO's House of The Dragon, considered continuing shooting without their writers, those decisions were soon put to rest after realizing how the script of a show can't be left up to just anyone. Now, this is not only disappointing to viewers, but every single person who worked on those movie sets was without a job for months because of the strike.
People are sometimes subjected to overlooking the process of producing films and shows. What goes on behind closed doors in the film industry can make or break whether people will be visiting the theater ever again. Where would society be without Jimmy Fallon's Tonight Show or Marvel's Iron Man? Thanks to the professionalism between the Writers Guild of America and the Alliance of Motion Picture and Television Producers, we don't have to find out. But, if tentative agreements aren't reached between these organizations, well, no more movies or shows.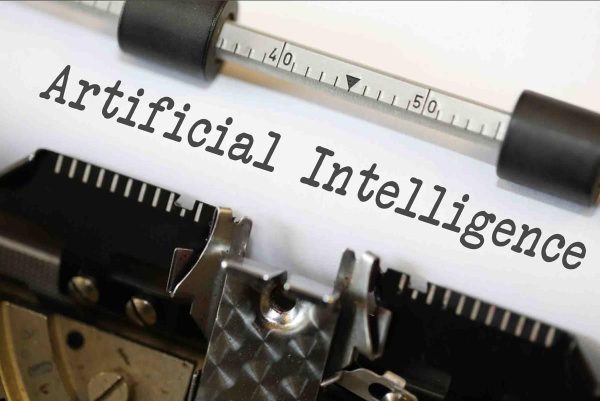 Luckily, on September 24, a Hollywood associate announced that an agreement had been reached. On September 26, the union's leadership publicly announced the strike's end. What was exactly written in this agreement has yet to be released, but the WGA shared a quote, "…this deal is exceptional—with meaningful gains and protections for writers in every sector of the membership,". It has been said that the new contract includes larger wages, increased pensions, and larger writing teams. In terms of artificial intelligence (AI), companies can no longer require writers to use AI when writing, but the option is still available—it's the writer's decision. The Writers Guild of America has voiced that they can now "return to work", but some finalizations are yet to be made.
Next time, when presented with the opportunity to learn about how valued employees are being treated like they're expendable, learn what can be done to help—something as simple as educating yourself on the topic helps spread the message. It's important that people with overlooked jobs earn the recognition they deserve. In this circumstance, think about the quality of movies and shows without professionals to create the scripts. Television takes up a large portion of people's lives these days, and while we'd probably be a healthier species if we got outside more, the film industry employs millions of people. Without those millions of people, the quality of television would most likely decrease, and viewing numbers would follow suit. We must protect them; we must protect our writers.