After years of topping the charts and breaking records, it would be difficult to not have at least a surface-level awareness of Taylor Swift's latest exploits. She has recently wrapped up the first North American leg of her wildly successful world tour and is beginning the international leg in February of 2024. She has found fame and renown with nearly every demographic, but incredibly so with young women. It is nearly impossible to escape Swift's influence, even in stereotypically masculine spaces, such as the NFL. Following her rumored relationship with Kansas City Chiefs' tight end Travis Kelce, the Chiefs' game against the New York Jets became the most-watched TV program on a Sunday since last year's Superbowl according to NBC Sports. Kelce's jersey has seen a spike in popularity, with sales rising 400% since the rumors of the relationship began. What Taylor Swift does, we follow.
But why? There is something exceptional about the impact celebrities have on our lives, especially in recent years. Swift herself has caused several surges in voting registration, just from Instagram posts. Celebrities seem to do the impossible, motivating (young) people to do things they wouldn't have usually done, at least not without a quick social media post from their favorite rich person.
            In a 2019 study1 by Piyush Sharma, the commercial impact of celebrities is explored. Sharma describes the inception of social media as democratizing fame and making it increasingly easier to be famous without being connected to any sort of achievement or real talent. We, as consumers, see celebrities as trustworthy figures, which makes them the perfect marketers. We engage in what Sharma describes as "celebrity worship," often leading to negative consequences such as low self-esteem and low satisfaction in one's life. This ties into consumerism and the marketing strategies that rely on making people feel inadequate without buying products, meaning that commonly "worshipped" celebrities are an advertising gold mine.5
In a 2001 study2, Dr. Susan Boon and Christine Lomore brought parasocial relationships into play. Parasocial relationships are entirely one-sided, as one party is completely invested, while the second is completely unaware of even the existence of the other person. Young people especially were found to invest "time, money, and thought" and begin to feel a "sense of involvement" with the celebrity and perceived there to be a personal relationship or connection. Over 25% of the studied sample reported that they had altered their personality traits to be more in line with their idol and nearly 60% of the sample said their idol had influenced their own personal values and beliefs.
Celebrities are on display to us basically 24/7. Paparazzi and pop culture news are in a constant cycle of coverage, so we feel like we know them. And because we know them, we feel like we can trust them. So, when Taylor Swift might be dating Travis Kelce, we want to be a part of her relationship. When Olivia Rodrigo wears an outfit in an Instagram post, we track it down. There's a feeling of exclusion from the life of the A-listers, but now, with unlimited information at our fingertips, we feel more included, for better or for worse. We think we're able to judge a celebrity's character and a constant barrage of pictures, articles, and interviews means that we know more about famous people than ever before. Gone are the days of monthly gossip magazines, and instead we have near-daily tweets (X's?) from "Pop-Buzz" and "Daily-Pop" and other such titled pop culture conglomerates.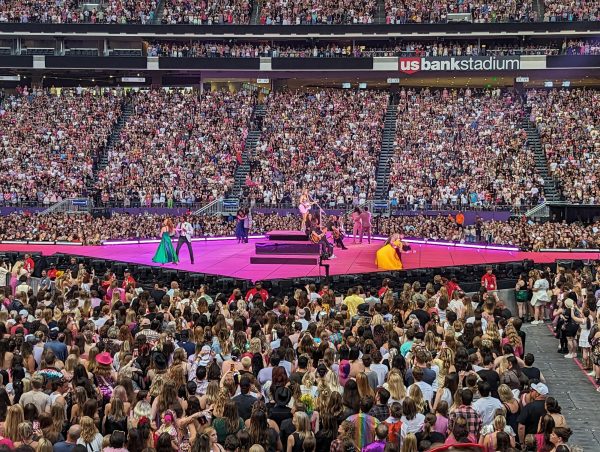 People like Taylor Swift will likely never lose the obsessive fanbase and the parasocial relationships that stem from being a public figure. She will also likely never be able to stop influencing the public to this degree. But it's important to see why we want to replicate the behavior of celebrities. Too much exposure, jealousy, idolization, and parasocial relationships mix to create a perfect storm of desperate attempts to replicate our favorite stars.
1Celebrity Influences on Consumer Decision Making: New Insights and Research Directions
2Admirer-Celebrity Relationships Among Young Adults