WHAT DOES HUNTINGTOWN HS PROVIDE FOR MENTAL HEALTH ISSUES?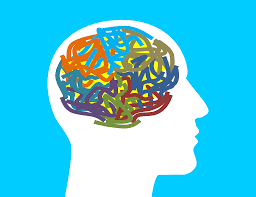 We all go through the same things in school: getting overwhelmed about all the work thrown at us, wondering if we will pass that math benchmark, maybe even the unit test in World History, wondering if we'll finish the MCAP in time, maybe even bullying. We all go through it. If you didn't know, this month is Mental Health Awareness Month, and if you are a student at Huntingtown High School, you have no need to feel lost! If you are struggling with mental health in any way, don't hesitate to reach out to a local counselor in this school so they can get you on the right foot. This article is about the amazing things that Huntingtown High School has to offer regarding mental health so that you never feel lost in your troubles!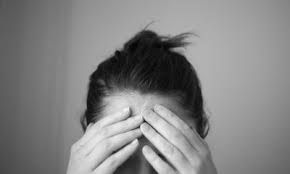 In the year 2021, mental health issues affected more than 4 out of 10 students (42%). Students felt persistently sad and hopeless and nearly one-third (29%) of students experienced poor mental health, says the CDC.  Mental health issues can also affect a variety of things such as student's energy level, concentration, dependability, mental ability, and optimism, thus hindering their performance. Research also suggests that depression is associated with lower grade point averages and that re-occurring depression and anxiety can also increase lower scores. Furthermore, poor mental health can be a starting point for drug use, exhibiting violence, etc.
Many health habits and behaviors are established in adolescence that will carry over into adult years, so it is important to assist the youth with developing mental health problems. Helping students feel connected to school and family helps prevent a range of mental health problems, like drug use and violence. The main thing that we need to do is build strong bonds with students and adults at school. That feeling of connectedness is important, and it can protect adolescents from poor mental health, as well as other risks. You need to know that someone cares about you. All students struggle with many things in school, but "Mental Health issues are nothing to be ashamed about.  Help will always be provided if you reach out," Huntingtown High School counselor Mrs. Phelps says. If you are a student at Huntingtown struggling with mental health issues, just know that counselors, social workers, a school psychologist, and other outside resources are always available. Another Huntingtown High School counselor, Mrs. Southworth,  says, "We should all make sure that we have better awareness around mental health in the school system, and we should always encourage students."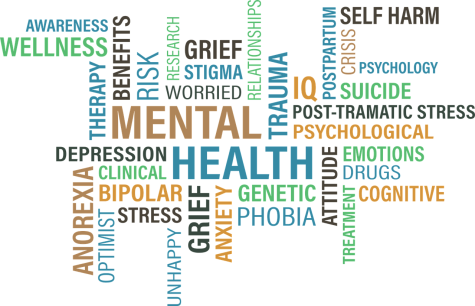 Some people are worried about speaking up about their mental health issues, as they are afraid of what people will say. It is time to break that stigma around mental health. You should never bottle up your feelings and think there is no one to talk to. There are plenty of people who care about you, and there are plenty of counselors here at Huntingtown who would love to talk to you without judgment. You should never feel alone. In any way possible, we should always try and help other students to keep them pushing forward, even if they aren't struggling with mental health issues. It is the best thing to do for all of us.