A Founder's Farewell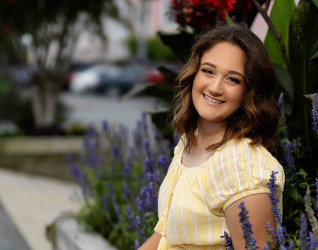 For four years, The Forecast, has been the home for Huntingtown journalism and broadcast students to express their creative endeavors. Starting my freshman year, I have been a writer for The Forecast, and I've been a part of its history. I helped design, name, and give it purpose. As one of the last two founders from Mr. Allen's original Journalism I class, I would like to show you not only my story, but the story of our lovely website, too.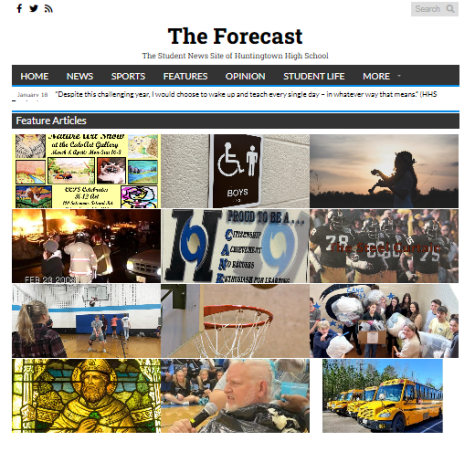 The Beginning:
It was September 3rd of 2019, the first day of school and the day the class of '23 became freshmen.  I had my journalism class during 8th period at the end of the day and was only one of two freshmen- the other being my best friend, Rachael Heagy. As we walked into class, our ears were serenaded by the beautiful voice of Aretha Franklin in her famous song, "Respect." Sitting in his infamous director's chair was the man himself, Mr. Allen. As the bell rang, he jumped out of his seat with youthful energy and a strong, passionate voice. "Helloooo everybody, welcome to Journalism I! I'm Mr. Allen, your teacher for the year. I'mnot going to ask much of you, but I do want us to respect each other, just like in this song!"
As with me, it was Mr. Allen's first year at Huntingtown, too. Before working here, he had created his own production company with his wife, called Signature Communications. That was all I needed to hear about Mr. Allen to know that he was the top dog. Once class that day ended, some of my classmates and I asked Mr. Allen if we could start up a student-run newspaper, which he thought was an amazing idea.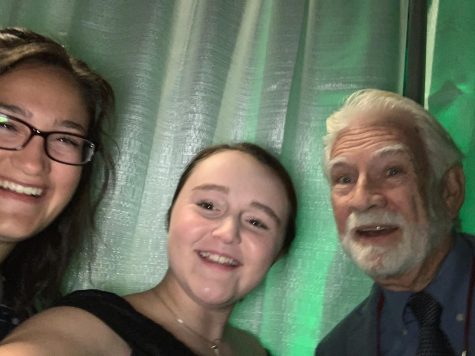 For the next few months, we were taught every aspect about journalism from its ethics to different types of stories, and even experimented with finding our own writing style! We looked at what part journalism played within our country's history. All the discoveries and efforts made by great reporters such as Bob Woodward and Carl Bernstein were inspirations for me to pursue the truth within my own stories.
Once we got familiar with what it was like being a journalist, we all came together to write a proposal to send to Mr. Weber, Huntingtown's principal at the time. There were many things to consider when planning to start the paper. For starters, there was quite a debate on whether we should have physical printed issues or have it strictly an online publication. As push came to shove, the ultimate decision was to create an online news site just for our students. No need for advertisements, monthly paper production or over/under produced copies.
Our proposal letter was sent out around December of 2019. It included our main purpose, staff positions, and want for a newspaper: to express our interests and connect our community. I was named the production manager, which basically made sure everyone was following the publishing schedule. After about a week or so, administration gave us the green light to create our paper!
Our next step was to give our website a personality. For the design, we decided to go with our school colors since they are a staple of Huntingtown culture. There were countless possibilities for the layout of the home page too, but for simple and easy navigation, we chose the grid layout for our feature articles. Our biggest struggle was trying to choose a name. We wanted one that sparked interest and creativity, a name that would be recognizable within the community. Some suggestions included "The Weather Report," "The Sonar," and even "The Cane Gang." To me, all those names didn't hit the mark. It felt like we would never choose a name for our novice paper… until class of '20 senior Jared Smith blurted out "The Forecast." It was perfect. The name stuck with our mascot's weather theme and held pizzaz.
On February 5th, 2020, The Forecast's very first issue was published. That first publishing gave us only about 200 page visits. Today, The Forecast has grown to about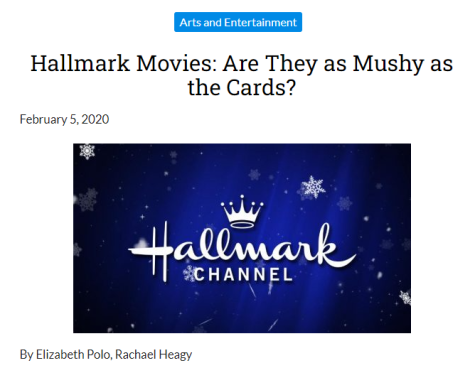 2,000 viewers per month. As I stuck with the journalism courses Mr. Allen offered, my expertise grew too. My role was boosted from production manager to becoming head of the table as Editor-in-Chief. In just three years the impact The Forecast has made on HHS has greatly exceeded expectations. Students have gotten more involved in their community. People are actually excited about what the newspaper or broadcasting students put out, and most of all, it has shown what it's truly like to be a Huntingtown Hurricane.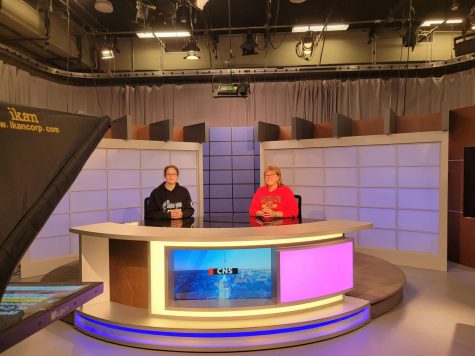 As my time as a Huntingtown student nears an end, I cannot help but feel blessed in my high school experience. Huntingtown has given me lifelong friendships, amazing opportunities, and most of all my steppingstone towards my future. I will never forget the memories that I've made and the people that I've met, especially the one and only Mr. Allen. With your advice, I've nurtured The Forecast and watched it grow into a great publication. I've made this website my home. To all of you who are reading this, I want you to remember that if opportunity doesn't knock, then build yourself a door, just as I did four years ago.
Yours truly,
Elizabeth Polo
About the Contributors
Elizabeth Polo
Elizabeth Polo is currently a senior at Huntingtown High School and has been a writer for The Forecast since her Freshman year. She plays field hockey...
Rachael Heagy, Scheduling Manager
My name is Rachael Heagy and I am an 11th grader here at Huntingtown. I have been involved in the journalism department my entire high school career. Some...