"I Survived the Station Nightclub Fire"
This article has subjects that may be unsettling to certain readers. Reader discretion is advised.
February 20th, 2003 was a night no one could forget. It was a night filled with deafening guitar riffs, intense singing, and hundreds of hardcore rock n' roll fans. The hearts of the crowd beat with the passion of the music of Great White. With the scent of smoke, however, these hearts pounded to the rhythm of fear. Fire swelled up along all four walls, its flames licking the skin of fleeing individuals. Those trapped now remain in the memories of what once was the Station  Nightclub. For survivor Joe Cristina, his memories remain to be shared.
There's no greater rock n' roll fan than Joe Cristina. Owner of about 2,000 records and 5,000 CD's, Joe has been immersed in the rhythm of music since his childhood. "My first concert was in '86 and I saw Van Halen. That was back when we had to wait in line for tickets." He recalled. Along with listening to music, Joe also likes to spend his time collecting vintage toys from his childhood such as G.I. Joe and Star Wars.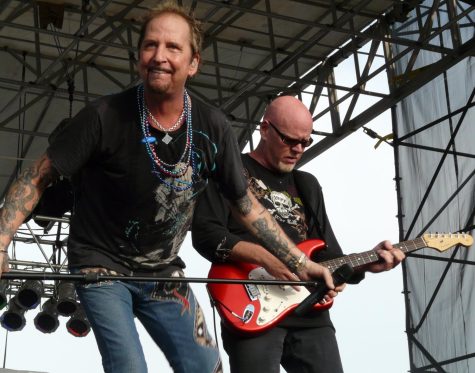 The rock scene of the early 2000s was merely a shadow of what it once was. Bands and artists were subject to perform in clubs and bars instead of on the big stage, which was the case for Great White who was in the middle of their Play On 2003 Tour.
Thinking it would be a great way to kick back and relax, Joe snagged some tickets from a mutual friend who worked in a local record store, and who also just happened to be the head of ticketing for the event. "I asked my best friend Matt if he wanted to be my plus one. At first, he wasn't sure if he was able to go, but then his schedule freed up and so we both went." Joe explained.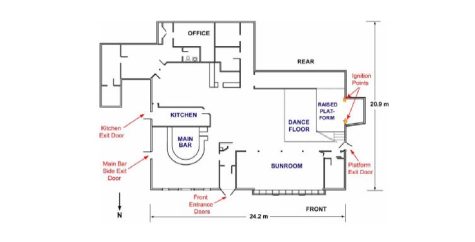 When Thursday, the night of the concert arrived, the floor of the nightclub was packed tight with excited fans. With a capacity of 300 people, the nightclub oversold about 120 tickets. Joe and Matt were about 30 feet away  from the stage. "There were these support pillars that were right beside the stage. I was about three pillars back." Joe explained.
The concert kicked off with one of Great White's hit songs "Desert Moon". Around 40 seconds into the concert, tour manager Daniel Biechele set off the pyrotechnic display. "I wasn't surprised that they had pyrotechnics." Joe stated, "I've seen shows that included them, but never in a concert this small."
The Station was beside a neighborhood and had tons of noise complaints. To dampen the noise, the owners had installed acoustic foam around the walls. These foam pieces were highly flammable and the walls surrounding the stage instantly caught fire. "No one really knew that we were in danger until the fire alarms went off. I just thought it was part of the act."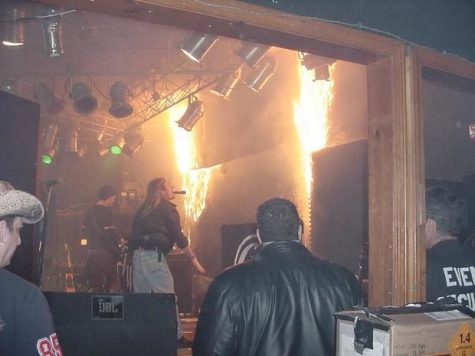 The use of pyrotechnics at The Station Nightclub gig was in preparation for Great White's next show in Hartford, Connecticut. According to Joe, the band was planning to do a video recording for a live album. It was a recording that would never come to be.
As people were heading for the exits, Joe decided to snap a picture of the burning venue with his camera, which turned out to be the last picture ever taken within the nightclub. "I took the picture, and then for some reason I dropped it on the ground. I noticed the smoke got bad, pulled my shirt over my nose and mouth, and tucked into a low crawl." Blinded by the smog, Joe stumbled around the floor of the club. On numerous occasions he was stepped on and even lost one of his sneakers in the process. "Eventually, I heard one of the camera guys and he directed me towards the windows." Joe explained, "We broke it and after checking for loose glass, escaped."
Thanks to his long-sleeved shirt, Joe only suffered burns across his hands, nose, neck, and upper back. "I got burnt going out the window from the heat fueling the fire, so I never got burned directly from the fire itself, just from the heat." It took seven years for most of his scars to heal. The fire took some of his ear cartilage away too.
As Joe escaped, hundreds of people were still trapped within the burning building. Some of the exits near the stage had been closed off by security personnel who would not let anyone through. The main entrance was clogged from top to bottom by  frantic people trying to escape. Folks were trampled and pressed together, squeezing the air out around them, and leading to suffocation. For those who didn't make it out within one minute, their chances of survival were slim.
That night, 100 people died with more than 200 suffering injuries. One of those lives was Joe's best friend, Matt. "We had the same interests with music." Joe described, "He was a very thoughtful, kind, and selfless person. With this example of the fire, if it had to be either him or me, he was always the type of person to say, 'you go, I'll take one for the team .'" Matt was engaged and was set to marry in mid-October of that year. He and his fiancé recently bought a house in Bellingham, MA. To honor Matt's life, Joe named his son after him.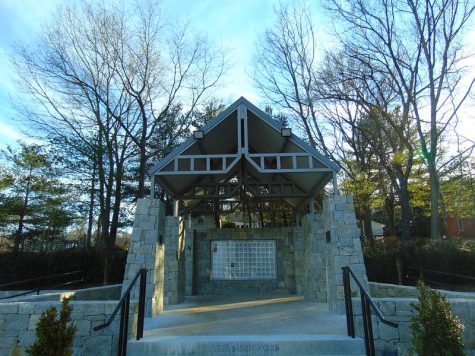 During the performance, Matt recorded the whole event to play it back later. It was used as evidence in the investigation deciding who was responsible for the fire. When the lawyers played the tape for Joe, he said they ended it right as the fire alarms went off. "I asked if I could hear the whole thing. I wanted to know if he said anything like "Joe where are you?" I never got my answer though. They told me I didn't want to hear it, so I took their word for it."
While the investigation was taking place, it was revealed that multiple items didn't pass inspection. First, he brand of foam used was against fire safety code. Everything from the walls, ceilings, and even an exit door was covered in the material. The building also had no sprinkler system to put out the fire. That same exit door that was covered in foam opened inward, and when paired with flames, was not an option for escape. Nine months later, owners Michael and Jeff Derderian were each charged with 200 counts of involuntary manslaughter.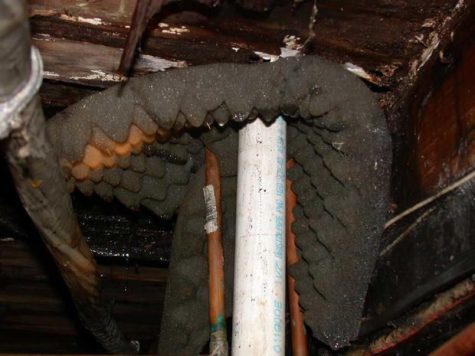 As for Joe, he continues to live life to the fullest, listening to his favorite rock artists along the way. Just seven months after surviving the Station nightclub tragedy, Joe went back to his first concert. "Stuff happens." Joe said, "I can't let that affect the things I love."
Although twenty years have passed since the deadly concert took place, the memories of those lost are never forgotten. For those brave survivors, your experiences are instrumental for students like us to learn your history.
About the Contributor
Elizabeth Polo
Elizabeth Polo is currently a senior at Huntingtown High School and has been a writer for The Forecast since her Freshman year. She plays field hockey...