Farewell, Mr. McGuffin
It's the man, the myth, the legend, Mr. McGuffin. Maybe he's your coach or your teacher. Maybe he's the guy you see in the hallway wearing those funny pants, or the voice you hear over the speakers at football games, exclaiming "Touch down, Huntingtown." The same each time. Who's going to take his spot? Well, he's retiring after 30 years of teaching, and 36 years of coaching. He even taught at all 4 high schools here in Calvert, and at the college level at UMBC, yet he's staying as a golf coach here at Huntingtown. But we all have questions such as where is he going, what is he going to do with his future, and more? I think I've got the answers we're all looking for.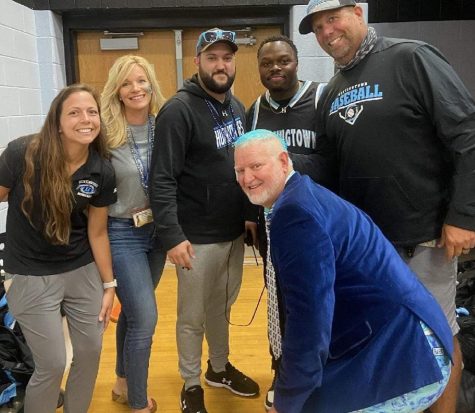 Mr. McGuffin has wanted to be a teacher since he was young. In class, he told us stories about his teachers saying that he wouldn't be successful, but Mr. McGuffin was even a little bit smarter than his teacher, and even corrected him on some things. He loved math with a passion and started coaching basketball while in college. Coaching led him to use his math knowledge, and he decided he wanted to be a mathematics teacher.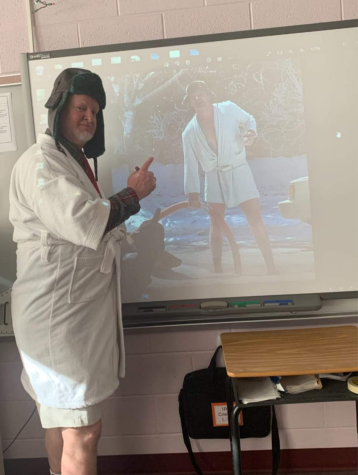 Mr. McGuffin is so grateful for all the opportunities he has had. He's leaving now because all his classes are succeeding at a high school level, he wants to end his teaching career at the top and doesn't want the risk of anyone dropping in grade over the stretch of the rest of the year. He wants to succeed in real estate and he's going to try to reopen "Guff's Crab Shack," a family-owned business where they sell live crabs. He told me he enjoyed his time working here and being a part of Calvert County Public Schools.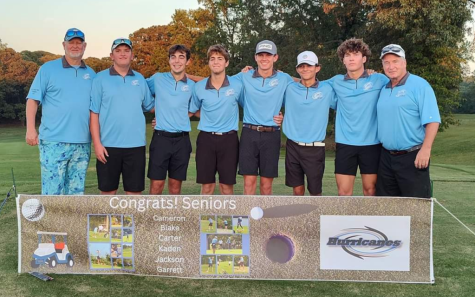 But the memories he'll never want to forget are the Pep rallies. He had fun raising money for charities and doing crazy things for the students, like dyeing his hair! Mr. McGuffin says he'll miss the faces of students when we "breakthrough" and realize exactly what he was teaching us. His greatest satisfaction with being a teacher is that over 25 of his former students are now teachers. He also enjoys "older folks" in the community saying they can still remember him and parts of his teaching. He preaches that teaching "is a blessing."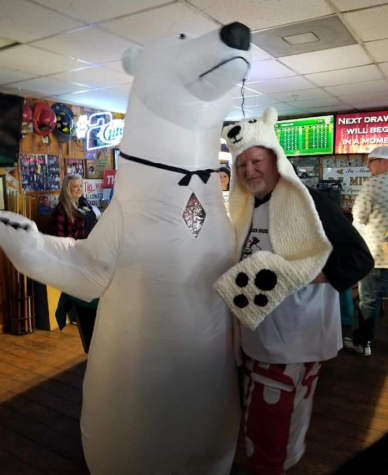 Now for the frustrations, one being that from generation-to-generation behaviors are changing and more are being accepted. The phones in class are one of his biggest pet peeves which we all may understand but we still do it. He believes that cheating is also dangerous for our learning. He said "I think there is a breakdown in respect for teachers from society. It's like parents think they can teach better than a teacher can. I don't tell a lawyer how to do his job. I don't tell a fireperson how to hold a firehose. I believe the public should let teachers teach and they can do their own work for whatever job they do."
And finally, a message from Mr. McGuffin that he wants everyone to hear is "Never stop learning and nothing great was ever accomplished without enthusiasm.