Hey 2! 
            Emerson Neal is the star of the Huntingtown Basketball team. This year he is averaging 18 points, 5.3 rebounds, 3 assists, and 2 steals. He has been a part of the program for the past four years and has been a part of the varsity squad for the past two, (could have been three but unfortunately COVID took away a season). While he is often seen on the court, have you ever thought about how he got to this point or who he really is?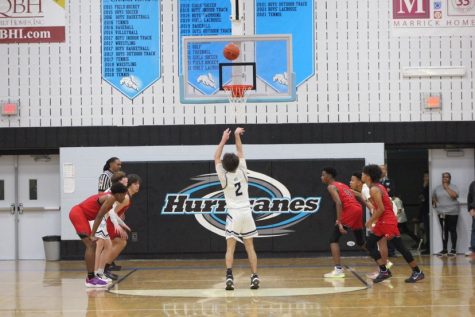 Basketball is something that has always been part of Emerson Neal's life. He started playing basketball around the age of six and says he began taking it seriously around 7th or 8th grade. This involved getting a trainer, practicing harder, and working out. As he has progressed through different age groups and leagues, he says the skill training has always been similar, practicing dribbling, passing shooting, etc. But as you get older, the game becomes more physical. Lifting weights and conditioning become part of the practice regimen.
He got a personal trainer, Coach Contee, in middle school. Working with a trainer is different because it's more detailed and there's more attention on you. This is different from your regular practice because the focus is on team play, and in game plays as opposed to just working on yourself.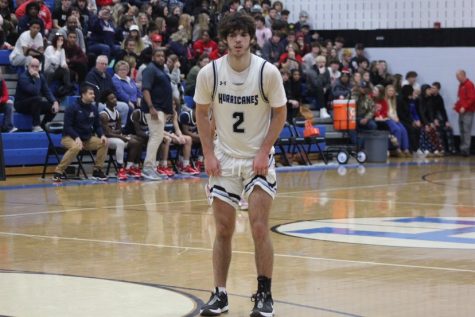 Emerson's sports journey began with inspiration from his siblings. Originally, he played soccer because of his sister before switching over to basketball to be like his brother. The people who continue to inspire him are those around him – his teammates and people his age across the country, who are grinding and training to get better as well.
The Good Ol' Days
            Through all the years of playing, the memories that Emerson favors come from back when "the game was more simple." You didn't care as much about your stats, so the game was more enjoyable. He stated that team trips to hotels for tournaments were the most fun time of his playing career. The difference growing into high school basketball changes the way the game is played. There is more talent, and the game is more competitive. You are trying to prove yourself to scouts and coaches around the country for a chance to play, causing the level of your performance to become a stressor.
Under the Lights
            Last year, Emerson had the opportunity to start for the team that took Huntingtown to its first state championship. "It's a little more nerve-wracking, a lot more eyes on you." Other than the physical changes like the size of the court and the bright lights, at the end of the day, "it's just basketball."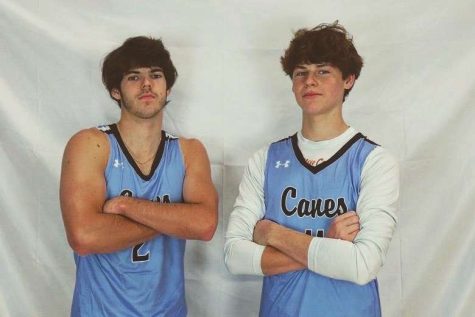 Where is Basketball Taking Him
            Emerson is looking to play basketball at a smaller school in the south, at a Division II or III school. These schools include McDaniel, Flagler, and South Carolina Buford. "I could see myself not even continuing to play basketball, just go to school and study." If that's the case, his dream school is West Virginia, but I wouldn't be surprised if we saw Emerson down south this time next year.