The Most Undisputed GOAT in Pro Sports History 
Throughout sports history, you see GOAT debates everywhere, some of the more popular being Lebron vs. Jordan, Ali vs. Tyson, Messi vs. Ronaldo, and so many more. The GOAT debates of different sports are the reason that sports history is exciting. But who is the most undisputed GOAT of their respective sport? Who is so far ahead of everyone in their own sport that it doesn't even deserve a conversation?
Before diving into this complex topic, we need to narrow it down to about eight sports: Hockey, soccer, golf, basketball, football, baseball, tennis, and boxing.  Finding the GOAT of all these sports is relatively easy in my opinion, but it gets tougher when you try to find the most undisputed. Here's the GOAT of each of these eight, however.
 GOAT of These Sports:
Hockey (NHL): Wayne Gretzky
Soccer (FIFA): Lionel Messi
Basketball (NBA): Michael Jordan
Football (NFL): Tom Brady
Baseball (MLB): Babe Ruth
Tennis (NTL): Rafael Nadal
Boxing (WBA): Muhammad Ali
In my opinion, these athletes are each the GOATs of their own respective sports, but who's really done enough to be classified as the most undisputed GOAT among all these sports?
Ruling out the Debates
Out of the eight sports named, four of them have a serious GOAT debate going on. Those sports being FIFA, the NBA, the NTL, and the WBA.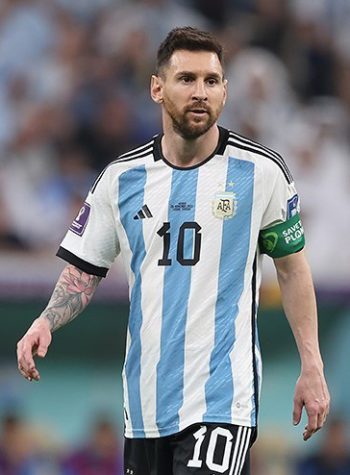 FIFA 
Though Messi is extremely talented, and I believe he is clearly the GOAT of his sport, there is still a debate to be had. Cristiano Ronaldo has been one of the best soccer players of all time, and while I believe he isn't the GOAT, some people do. While Messi did solidify his GOAT case this year with winning the World Cup, Ronaldo has still had a fantastic career and that's the reason there is even a GOAT debate. The stats throughout their careers are somewhat similar and make it a debate, even though I see Messi as the GOAT.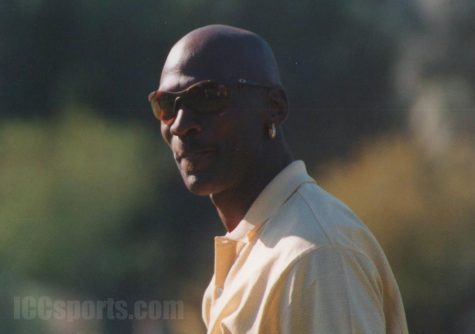 NBA
The Michael Jordan and Lebron James debate is one that has gone on for about the past five years now. This is possibly the most famous GOAT debate in pro sports. While a lot of fans believe that Michael Jordan is still the GOAT, there is a rising group of fans who are starting to think that Lebron James is the GOAT now, especially considering that he is very close to becoming the all-time scoring leader. This discussion is what holds Jordan back from being the most undisputed GOAT. The fact that Lebron is still going heavily affects this debate too and is the reason why Jordan may not be looked at as that much better than Lebron.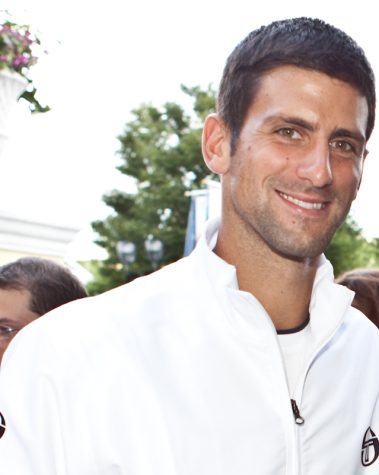 NTL
Pro tennis is a sport that has never really found a definitive GOAT. It has been centered around Novak Djokovic, Rafael Nadal, and Roger Federer for a while now. There has really been no debate but there has never been one looked at as a standout GOAT. For women's tennis, you see names such as Serena and Venus Williams, along with Steffi Graff. The fact that there is no real player that is looked at as the GOAT for tennis shows that they can't have the most undisputed GOAT.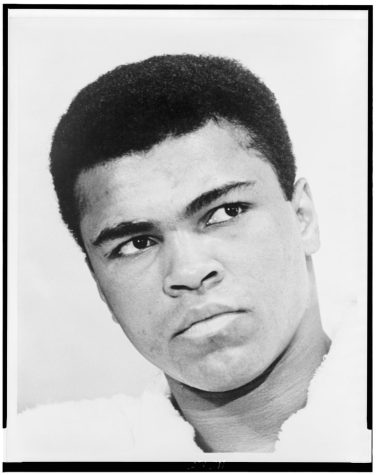 WBA
There are a lot of people who have their opinions on boxing, and from what I've seen, the debate is strictly Muhammad Ali and Mike Tyson. This debate is practically split right down the middle. People also say that it's hard to compare their skill set and eras because they were both completely different in those aspects. If I had to choose one, it would have to be Ali, but I can't blame someone for choosing Mike Tyson because of his strength and power. Ali was more iconic, however, and had more finesse than Tyson.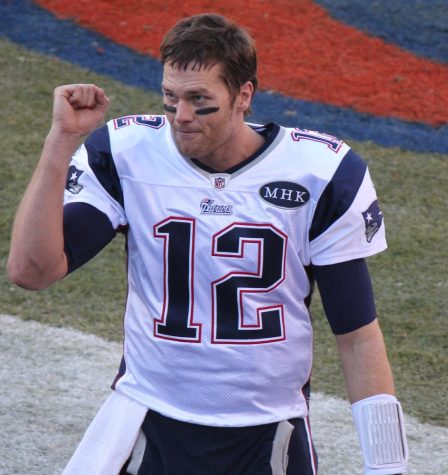 Then Who is it?
This is not an easy choice by any means. To me, it comes down to Tom Brady and Wayne Gretzky. They have outshined anyone in their own sports more than any other sports players. They hold the major records in the NFL and the NHL. Both have outstanding feats throughout their careers their stats and accomplishments flying through the roof. Gretsky finished his career with 894 goals and 2,857 points while Brady is still adding on to his remarkable 89,214 yards and 649 touchdowns. Beyond the stats, they were both winning players. Brady has stacked up seven rings throughout his phenomenal career while Gretsky ended with four rings. Though these players are so far ahead of any player in their own sport, the edge has to go to Brady. Tom Brady is looked at as untouchable in the football world. While Gretsky may remain the GOAT of hockey for a very long time, there's a solid chance that Brady may never get caught. On top of the remarkable stats that blow everyone out of the water, his seven championship rings are two more than any other NFL player ever. He leads NFL history in every major passing stat, but he isn't even top 20 in interceptions thrown. He has five Superbowl MVPs while no other player has gotten to four. His seven rings are also two more than second place. Many like to put his accomplishments down because of his offensive line or defense or receivers that he's had throughout his career, but when it comes down to it, he is truly "greatness."
It would take an absolute miracle to have another NFL player come around and even come remotely close to Tom Brady. People are always going to try and make a GOAT debate for any sport, but the NFL doesn't really have one. It's just Tom Brady, and everyone else. With all due respect to all the other GOATs, Brady clears everyone in his own sport, which (in my opinion) makes Tom Brady the most undisputed GOAT in professional sports history.