Show Your Love 
It's February! Love is in the air, Cupid's arrows strike the hearts of thousands of lovebirds around the world, and hues of pink and red are seen for as far as the eye can see! For such a special holiday celebrating your significant other, it's vital that you do it right! It's time to look past those heart shaped chocolate boxes and bouquet of flowers and show your love!
Making a Homemade Dinner or Dessert:
Food is often considered the universal language of love. It's a thing that everyone can enjoy and bond over. On Valentine's Day, going out to dinner can be tough when battling reservations, availability, and overall cost. If you're looking to wow the people you love, then there's nothing more loving than a homemade meal coming straight from the heart! From vegetarian to poultry, anything you make will be sure to put a smile on everyone's face.
For dessert on the other hand, you can't go wrong with some gooey brownies or cookies… so why not combine them! This Red Velvet brookie recipe will be the perfect sweet for your sweetheart.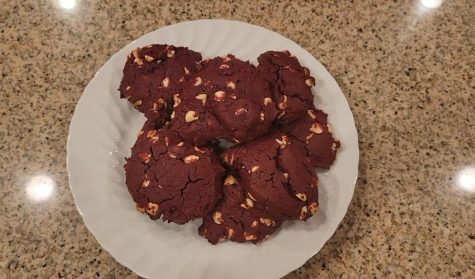 For these ingredients, you will need:
2 ½ cups flour
¾ cup cocoa powder
1 tsp baking powder
¼ tsp baking soda
2 tsp salt
1 cup room temperature butter
1 cup brown sugar
½ cup granulated sugar
2 eggs
4 tbsp red food coloring
1 tbsp vanilla extract
2 cups white chocolate chips
To learn how to make the red velvet brookies, watch the video below:

Elizabeth Polo

Re-Live Your First Date:

Every couple has a special place in their hearts. Whether it be where they first met or their first date, a loving relationship took root at that exact location. For a place that holds your first memories with you and your partner as a couple, it would be an excellent place to form newer ones too!

By re-living your first date, it also reminds you of why you two fell in love in the first place!

Spend Time Doing Your Favorite Things Together:

Even though Valentine's Day lands on a Tuesday this year, there's still precious time to spend with your loved ones. Before the day starts, make a list of everything you love to do together. From scenic rides around town to jamming out to music, spending time making memories is arguably one of the best gifts anyone can give.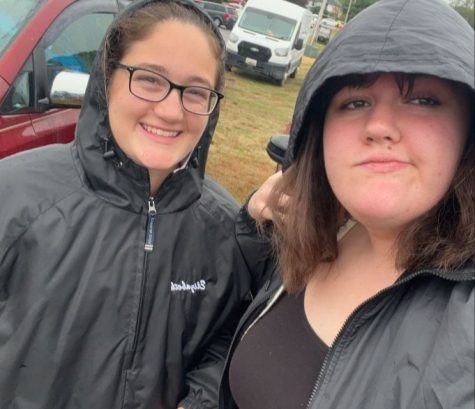 Even if you're not currently in a relationship, you can still celebrate your love with your family. For me, I like to spend my time with my sister, Catherine. Usually, we grab dinner together then watch a new, interesting movie in the theaters. These nights out give us many laughs from judging my bad parking jobs to sneaking food into the movies.
Valentine's Day Advent Calendar: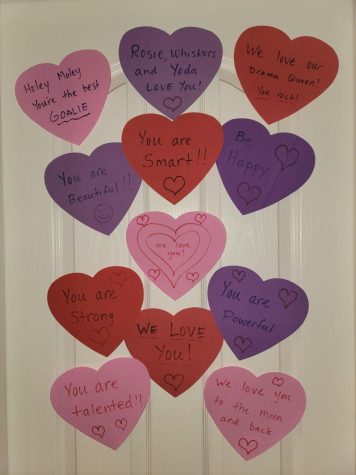 If you're looking to hype up your Valentine's Day festivities, then this project is perfect for you! Everyone is familiar with advent calendars for the winter holidays, so why not make one for Valentine's Day too! Every day leading up to February 14th, cut out heart shaped pieces of paper and write loving notes on them. Every day, give one to your significant other. These notes can say phrases like "You are loved," or "You are talented".
I got this idea from my mom, who would write these notes and place them on our doors every year. Every day we would wake up excited to see what would be on our doors. That said, we hope you can make my family tradition one of your own too.
With Valentine's Day being right around the corner, I hope your day is filled with lots of love!
About the Contributor
 Elizabeth Polo
Elizabeth Polo is currently a senior at Huntingtown High School and has been a writer for The Forecast since her Freshman year. She plays field hockey...