Messi vs Ronaldo
Scoring goals, carving through defenders, and cementing their legacies. Lionel Messi vs. Cristiano Ronaldo. Who is the greatest footballer of all time? Who is the undoubtedly best player of this generation? They've been at the top of European football since they were teenagers. There isn't a record without either of their names in it.
Lionel Messi began his stellar career in Barcelona, where he was signed by the academy at the age of 13. Throughout his 18 years with Barcelona, he won 10 La Liga titles, 7 Copa Del Rey titles, and 4 UEFA champions league titles. Cristiano Ronaldo began his record-setting career in Portugal for Sporting Lisbon. He eventually made his way to Real Madrid, where he and Messi began their everlasting rivalry. Barcelona and Real Madrid had always been a competitive rivalry with the best players in the world playing for both sides, but now the two greatest players of this generation were carrying the legacies of their respective teams. Throughout these years both players were undoubtedly the greatest active players and were even discussed as the greatest players of all time.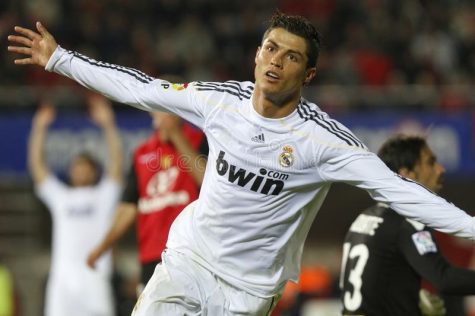 There was never a right or wrong to the argument on who was better because both players had amazing qualities that couldn't separate one from the other. But that's where the 2022 World Cup comes in or, "The Last Dance". This was the final chance for both players to prove themselves and establish a widely known term, the GOAT. Ronaldo was eliminated in the quarterfinals of this world cup, which was most likely his last ever World Cup. He ended the tournament with 1 goal, which put a sad end to an amazing career. On the other hand, Lionel Messi scored 7 goals and had 4 assists. He scored in every game in the knockout stages, which for those who don't know, is something that has never been done. He scored twice in the World Cup final, which Argentina went on to win, eventually, in penalty kicks. A game that is regarded as the greatest World Cup match ever.
Messi is the GOAT! After winning this there is no argument anymore or even a discussion. He is on a different level of greatness. He ended an amazing career, on the highest note possible. The debate is now over, and everyone can admire Lionel Messi's greatness. The happiness he brought to his country, the tears that filled the stadium, the crowds of thousands gathering in Buenos Aires chanting and celebrating. He truly deserved this World Cup after the career that he has had. Lionel Messi can now hang up the boots (retire) knowing that he is the greatest footballer to ever grace this planet.