Shaping Soccer in America – The Story of Grant Wahl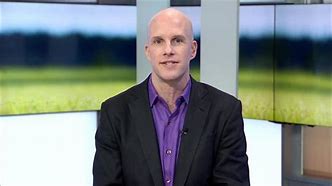 Mia Hamm, Tim Howard, Alex Morgan. All American soccer players who are known for their roles in the sports industry for making soccer in America more popular. But most people forget about the people who give us the information, who tell us about the games, who write about the thrilling competition. One of those people was Grant Wahl.
 Wahl was born in Mission, Kansas, excelled in high school, and later attended Princeton where he authored articles on the men's soccer team, his articles were described as talented, informative, and captivating. His updates on the men's soccer team are what lead to his initial  fame. Many people looked forward to reading his articles and his clever diction. After he graduated, he began his journey as a sports journalist and soccer analyst. He began to write for sports illustrated with his talent he was bound to be one of the greatest soccer journalists. While working for Sports Illustrated, he produced many articles about soccer, and even wrote outstanding, some say perfect, books. Some of his work includes ''The Beckham Experience'' and the ''The Master of Modern Soccer.''
The talented young man was sent to Qatar for the 2022 men's FIFA world cup. This intense, emotional, and suspenseful game has been plastered all over the world on people's televisions, phones, and newspapers. Much of this thanks to Grant Wahl who was reporting live and was getting firsthand information. In the mist of the experience of watching the best soccer players in the world in a swarm of people, Wahl unfortunately had an aortic aneurysm and collapsed in the middle of a crowd on December 10 at the age of 49.
The autopsy discovered that Grant Wahl had a rupture of a slowly growing, undetected ascending aortic aneurysm with hemopericardium. This eventually caught up with him in the end and a great journalist was taken from the sports reporting community too soon.
With the passing of Grant Wahl there were many takeaways. He inspired many young journalists and even soccer players. He was a well-known figure; some would even say one of the best. He truly shaped how we Americans feel about the beautiful game of soccer.