Hit Band Trivium
Announces the Start of their 'Deadmen and Dragons' Tour for Fall 2022
Back in 2015, I had first listened to Trivium and was astounded by their musical composition and heavy tone that they implemented within their music. Everything from the lyrics to their playing was new for me and set me on a path down the metal world that I will never forget. Five years later, Trivium came out with their two newest albums, What the Deadmen Say and  In The Court of The Dragon, which are the albums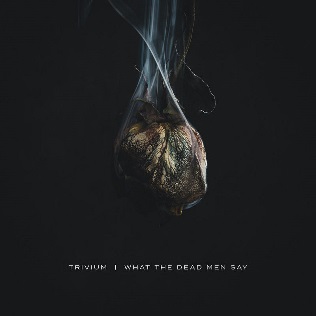 Trivium will be playing on the new ''Deadmen and Dragons" tour.
  Trivium is set to tour their new album In The Court Of The Dragon, in the fall of 2022 with bands, Whitechapel, Khemmis, and  Between The Buried And Me, with their first concert having been on the 8th of October in the Burton Cummings Theater in Winnipeg, Canada. The concert contains all sorts of genres such as Doom, Melodic, Trash, Death, Melo-Death, Power, Ethereal, Grindcore, and Progressive metal. There will also be a live press conference on Twitch hosted by Nik Nocturnal that will interview all members of the three bands. You can also go to 'https://www.trivium.org/tour' for all the dates and tickets to each concert from October 8th through August 6th, 2023.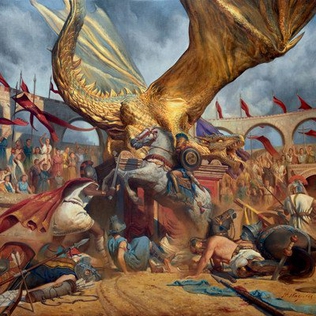 Trivium's new album, In the Court of the Dragon has fans both amazed and indifferent about how much the band's music has changed from their start in 1999 and their first album, ''Ember to Inferno'', to 9 albums later, In The Court of The Dragon.  An interview with a relatively new Trivium fan and HHS student, Ashton Beamer, revealed his thoughts on the band and their current and previous albums.
Ashton stated that the new album is "alright" but he thinks that their more classic albums like Vengeance Falls are better. He states that songs on the new album like Feast of Fire, and A Crisis Revelation sound good but are vastly different from Trivium's known tone. When asked about the tone and contrast of Trivium compared to other bands out there, he states that he does think Trivium's tone has changed over time and that it, "started off as a classic thrash metal band and has slowly shifted to more progressive metal." He thinks that modern Trivium cannot be compared to their breakout albums which are still very relevant, but Deadmen and ITCTD (In The Court of The Dragon) are still worth listening to. I asked him about which Trivium album is his favorite and to that he responded, Vengeance Fallsbecause it has a more "raw" tone.
Ashton stated that he plans on going to the Trivium concert being held in Silver Springs, Maryland and plans to go with "one or two friends" if he has the time. He does like the bands that will be playing alongside Trivium, Whitechapel, Between The Buried and Me, and Khemmis, particularly Whitechapel because they are the only other group in the lineup that he's really listened to. "Whitechapel is more Deathcore rather than Progressive", stated Ashton in response to how he would compare the tones of the other bands to Trivium. He states that his favorite song on ITCTD is 'A Crisis of Revelation' because, "the riffs are cool". The last question of the interview held with Ashton was "What do you think makes Trivium unique in the metal scene?", in which he replied, "They were one of the first real metalcore bands, which led to them developing a fairly unique sound."
Past hits of Trivium such as albums like ''Shogun'', ''Ascendancy'', and ''The Sin and the Sentence'' have been massive hits among fans and the metal world, and many hope that ''In The Court of The Dragon'' will be enough to live up to those albums and keep Trivium's Legacy going for future releases to come.