Touchdown Huntingtown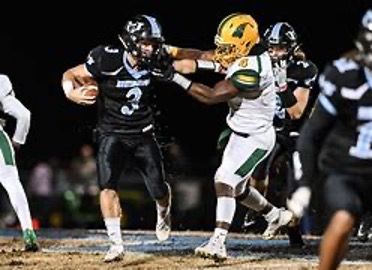 Everyone knows about high school football games and what makes them monumental, exciting, and worth watching. But what makes Huntingtown High School any different? The Huntingtown High School student section has made an impact on Calvert County, many say dangerous and controversial while others say fun and a great experience. Like many other schools in Calvert County, a student section is  common for football games, yet controversial. Is it the aggressive chants? The taunting to the other team? Or is it just other schools jealous over a successful and packed student section.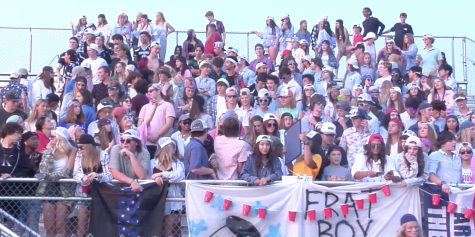 I was lucky enough to get some detailed opinions from students and their thoughts on the student section. One person I had the chance to speak with is sophomore Liam Murray, a current varsity football player, and lacrosse goalie. "Every player loves the student section. It's a huge confidence booster knowing that your whole school is backing you, but also a confidence killer if barely anyone shows up." Liam expressed how he feels when he sees the students chanting and cheering during the games. I proceeded to ask if he thinks the school benefits from the student section. '' Yes, I think it forms a strong unified school identity.'' Liam proceeded to say how the school comes together to just watch some football and enjoy the night as a community.
''I think the negative impact comes from outside of the student section when you bring social media into the piece." Said Vashawne Gross, Athletic Director of Huntingtown High School. He went on to say how if social media weren't involved with the student sections across the county it wouldn't be such a controversial topic between schools. Although, he also stated how it brings us together as a school and community. "We want to come out for the right reason of school spirit, and that's what matters the most." aid Gross. Completing the conversation, he said how much the school has grown with a student section including both basketball and football.
In all I believe the student section brings people together to just watch some football. It's all about the players on the field, a good time, and community. With having a good time comes the need for respect and discipline in the student section and being there to support and represent the school. Showing school spirit is a must and no one does it better than Huntingtown High School.