What Are You Listening To?
Ever wonder what your classmates are listening to? You may see fellow classmen walking in the hallways with their earbuds in and wonder what tunes are ringing through their ears. Well, as the curious person I am, I have asked a few students in the hallways and in some of my classes what they are listening to and here are the results.
Madison Marcus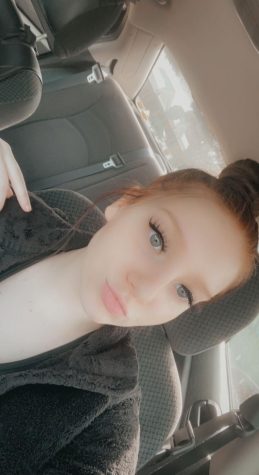 "All I want for Christmas is you" by Mariah Carey. Madison states this is one of her favorite songs to listen to even when it's not Christmas time. Sounds like she is preparing for the holidays! This song was made in August 1994. It was the first single from Mariah Carey's Merry Christmas album.
Kelsey Kitchen
"Country Boy Fresh" by The Lacs. Kelsey comments this is one of her favorite songs. As a kid she grew up listening to this type of genre of country and this was one song that stuck out to her. She doesn't particularly like country music, but this song is an exception. It was released in 2012 on their "190-Proof" album.
Emma Helwig

"Country Girl (shake it for me)" by Luke Bryan. Emma states her playlist was on shuffle, and it came on, but it's not a song she will skip! In 2011 when this song was released, Luke Bryan ascended the charts with this single.
Loryn Barger
"Everybody Loves Somebody" by Dean Martin. This is Loryn's favorite song, she comments, "this song is on repeat because I like it so much. It has a soft tone and it's a classic. It also has good meaning behind it." This song was released in 1964.
Robert Whitley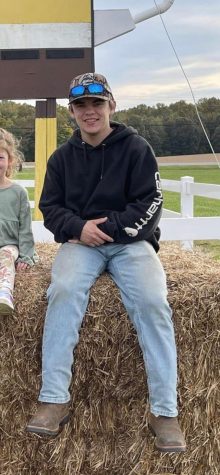 "In Color" by Jamey Johnson. Whitley states "I don't know why I like this song; it is just a good song." This song was released in 2008. It is about World War 2 and looking back on black and white photos that were taken during the war.
Aidan Moses
"Two" by Lil Uzi Vert. As Moses says, "This song is a bop." This song was made in 2017.
Sophia Magsaman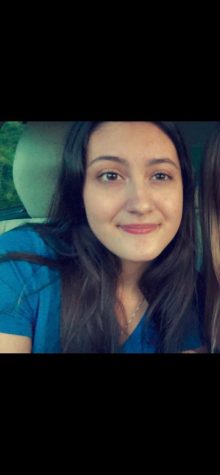 "All Too Well" by Taylor Swift. Sophia mentions, "This song has so much meaning behind it. Also, it is so relatable because the song is about being betrayed, so you get the feeling of betrayal and I have been betrayed before." This song was released in 2012 as a 10-minute song and Taylor Swift put it in one of her recently dropped albums.
Joshua Peirceall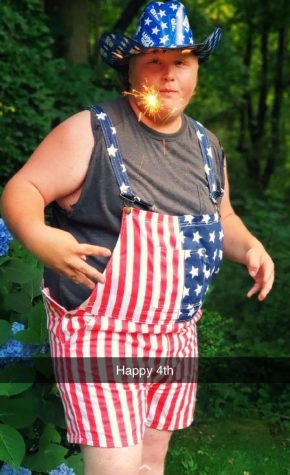 "Devil With A Bow Tie" by The Charlie Daniels Band. "It's a good old country song, and it makes me feel at peace and gives me my space," remarks Joshua. This song was released in 1976 and it was one of the biggest hits at the time.
Brendan Durr
"007" by Lildouble0. "I hit shuffle before I left my last class, and this played. It has a good beat and I listen to it a lot," Brendan declares. This hip-hop song was released in 2020.
Devin Walls
"Something in the Orange" by Zach Bryan. "This song kind of sounds like a sad song but it has a good meaning behind it. I also like this song and can sing every lyric because it is that good," states Devin. This song was released in 2022 and ever since it was published it is one of country's biggest hits and is still very popular today.
So, as you can see, students at Huntingtown have a varied taste in music.  What is it you listen to?