Who's Our GOAT?
Michael Jordan, Tom Brady, and Tiger Woods are all known as the GOAT (greatest of all time) of their respective sport. This has me thinking, who is the GOAT of Huntingtown High? Who has athletically outperformed all students who once walked the halls of our school? This isn't only a matter of statistics but also of accolades and accomplishments through high school. While there have been many superb athletes, does only one truly deserve the title of the GOAT, or is it too hard to tackle that question?
What's Needed to be the Greatest?
When looking into who the greatest is, there are multiple aspects of their athletic career we must account for: statistics, championships, personal accolades, versatility, post-high school careers. Most players who were discussed, played multiple sports throughout the year, or dominated in the one sport they played, have won state championships, and have gone on to play at a major division one school.
After talks with Athletic Director Mr. Gross, former principal Mr. Weber, and long-time track coach Mrs. Coffey, the found a few individual's names tossed around in the GOAT conversation. On the female side there was a lot of talk about Harleigh White, Shania Collins, and Kerry Hickey. For the men, Anthony Smith, Zach Ray, and Collin McKenny.
The Guys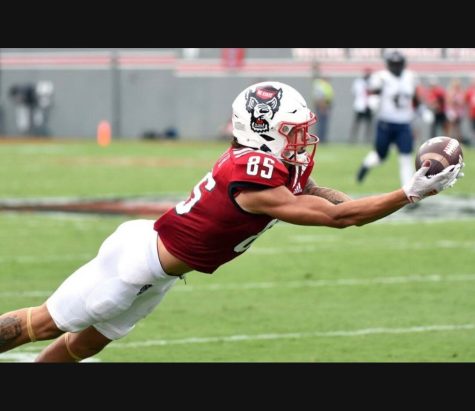 Anthony Smith originally was a track star; that was until he picked up football in his junior year. Although his first year was underwhelming, only playing in two games for the team and bringing in one reception for 22 yards, his Senior year was when he began excelling both on the field and on the track.  Nobody could keep up with Anthony; his track speed translated directly to the wide receiver position. In the 2020 season, he put up 918 yards on 35 receptions through just 13 games and helped lead his team to the State-Semifinals. Mr. Weber says that Anthony struggled in his first few years of school because "he had talent, but he didn't work hard." That all changed once he got onto track and began finding success. In two years, Anthony recorded two state records, 30 minutes apart from each other, and in between those events (55-meter dash and 300-meter dash), he placed second in high jump, jumping six feet six inches. This was all during the 2020 State Meet where he brought home three state titles. Nowadays, Anthony is continuing his football career at North Carolina State.
Zach Ray was a workhorse according to Coach Coffey, and that paid off. He became a two-time State Champion in 2007 winning in the 55-meter hurdles for indoor track, and the 300-meter hurdles for outdoor track. He also holds the school record in those events, as well as records for the 100-110-meter hurdles for outdoor and holds the long jump record for indoor. After high school, Zach went on to Maryland and Boston College for law school while still running track.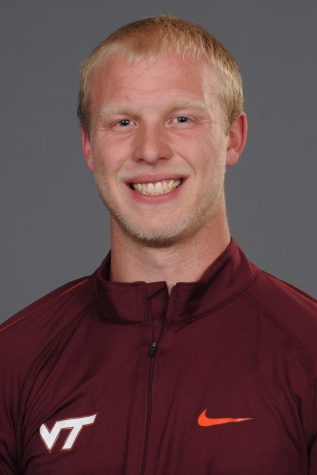 Collin McKenny was a thrower for the track and field team who graduated with the class of 2014. In his time at Huntingtown he became a three-time state champion and a holder of two school records. "I would have to pick Collin, but they are both very good," says Mrs. Coffey, "in high school he threw 182', and that's putting it out there." There was even a time where he threw it over the fence, and they had to measure out to the woods to get the distance.
The Girls
            Harleigh White was a track athlete for Huntingtown High School from 2014 to 2017 who owns five records here at HHS. She dominated triple jump throughout her time at Huntingtown, winning three state championships in a row from her Sophomore to Senior seasons. Harleigh continued her track and field journey at Clemson and was incredible there, too.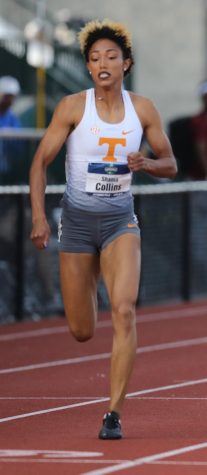 Shania Collins didn't only push herself, but was also pushed to her limits by Coach Coffey. She attended Huntingtown High School from 2011-2015. During this time, she racked up seven state championships in different track and field events that involved running. She also managed to leave HHS owning seven separate school records as well. Shania was an insanely qualified athlete and arguably the best runner in HHS history. She went on to run at Tennessee and is now a professional runner.
            Kerry Hickey was easily the best softball player in Huntingtown High School history. From her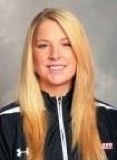 Sophomore to her Senior season, she dominated at the SMAC and state level, winning three straight SMAC Player of the Year awards, two All-Met Player of the Years, Gatorade's Maryland State Player of the Year, and three straight state championships. Her stats in her senior season were ridiculously amazing. She played 23 games and struck out 324 people, which is roughly 14 strikeouts per game. Not only was she striking out an average of 14 people per game, but she also had a batting average of .488, which is unheard of. What made her so great was what she did what the other kids didn't. "Seven days a week, she pitched, she ran, she lifted. She was a phenomenal pitcher, but she was also one of the best hitters on the team." Kerry attended Huntingtown from 2005-07.
So, Who's the GOAT?
Asking who's the GOAT is a loaded question, but if a choice had to be made, Anthony Smith and Kerry Hickey are most deserving of the title. Now, this isn't to discredit any of the other amazing athletes who have been through the school, but these two are "unreal." Their stats and accolades are too incredible to turn down. If you win three State Championships in only three years, while striking out 14 batters a game and batting with a nearly .500 average, it's hard to say that's not the greatest. In Anthony's case, given his versatility and ability to succeed and be the best in both football and on the track setting state records and being recruited to a top 25 program in the NCAA, that's a remarkably impressive resume. Both Kerry and Anthony put in their best work in their respective senior seasons, (even though Anthony didn't get to finish his), which propelled them to be the GOAT athletes of Huntingtown High School.
Looking at it, the two come on different ends of Huntingtown History, Kerry the beginning, and Anthony only graduating two years ago. I have no doubts about naming them the best.
May change/remove this paragraph [DJ1]