ASIAN AMERICAN HATE: WHEN WILL THEY STOP?
The Past
Punished without trial and sentenced to a glorified prison camp for nearly three years. Innocent people forced to leave behind most of their belongings and dragged into an internment camp because of the fear that lingered upon the United States following the attacks of Pearl Harbor. Though the "mistake,"  was acknowledged by President Reagan in 1988 with a monetary reparation, the hate and disrespect still clings to the backs of Asian Americans.
Today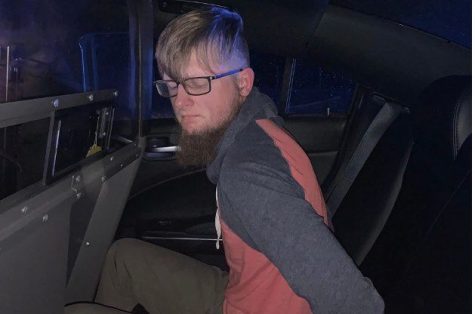 A little over a year ago, America as well as the rest of the world  witnessed another tragedy, that was the Atlanta spa shootings. The shooter targeted a nail salon owned by an Asian American woman and the majority of those who were killed were Asian American as well. Months later, it was discovered that Robert Aaron Long's attack on the spa was racially motivated, thus making it a hate crime against Asian Americans. "#Stop Asian Hate," movement was brought to light after Long's attack as well as many other cases that have gone under-reported.
So far, the current 2000s have proven to be unwelcoming to those of Asian descent due to the spontaneous yet long lasting COVID-19 pandemic. Many point their fingers to Asians for being the reason the COVID-19 pandemic had happened. A lack of understanding and inability for consideration created a rise in another pandemic which is Asian hate. Thanks to previous and current political figures and other influencers, recent anti-Asian and insensitive terms such as "China virus," were normalized due to a mix of frustration and confusion that followed the quick-to-spread illness.
Collections of crime data and information pieced together by the Center for the Study of Hate and Extremism depicted that since 2020, Asian hate crimes have spiked 339% in America alone. "Reports of increased anti-Asian hate in 2021 are, sadly, not a surprise," says president and executive director of the nonprofit civil rights group Asian Americans Advancing Justice.
Combatting Asian Hate
There's no single solution to the issue, and there is no quick way out, but there are exercises and actions that can be done to act against the increasing trend of Asian American hate.
Stop AAPI Hate is a nonprofit organization created March 19, 2020, shortly after the Atlanta shooting that took place 3 days prior to its formation. The mission of the organization is to advance equity, justice, and power by dismantling systemic racism and building a multiracial movement to end AAPI hate. Stop AAPI Hate is an aggregator for Asian Americans and Pacific Islanders, spreading their unheard stories of anti-Asian experiences. Donating to organizations such as Stop AAPI Hate can help push for a safer environment for those that are Asian American.
Pushing for Awareness is another method of combatting anti-Asian hate that should require no cost.
Spreading awareness and standing up against hateful speech and actions are things all of us can do to help make a difference.