THE CREATION OF NASCAR
Picture this: it is your first NASCAR race; you are sitting in the colorful grandstands of Daytona International Speedway, watching the cars zoom around the track completing practice laps waiting with excitement to watch the Great American Race, the DAYTONA 500.
NASCAR began in a town known as Charlotte, North Carolina. and it was actually created by moonshine bootleggers trying to sell moonshine illegally. it slowly changed from running away from cops through the woods, to the NASCAR we know today.
NASCAR, National Association of Stock Car Auto Racing, is an extremely popular sport. The cars reach some of the fastest speeds in motorsports. Every race can be intense, and all fans get an up-close view of the race because the tracks are oval. It has been suggested that the NASCAR logo itself represents the essence, identity, personality, and superiority of the racing association by showing off its bright colors and slanted letters. The thrill and prominence of the colors and font of the logo are copied on the track by the racers. NASCAR is one of the best fan engagement and fan interactions in sports. Although some sports give tours, provide opportunities to meet players, have autograph sessions, and sell souvenirs; NASCAR fans get the opportunity to experience these interactions only hours before the race! This is not seen in the NFL, MLB, or NHL.
Surprisingly, there is also safer and better crashing than in football. Football is known for tremendous tackles and crushing injuries. NASCAR has many safety features in place to keep drivers safe, such as the HANS device, carbon fiber seating, roof flaps, window nets, seat belts and harnesses, the Restrictor plate, and safer barriers. that drivers can be involved in breath-taking car wrecks with flames and only a shell of a car left. The drivers could even walk away from the crash without injury. This cannot be said for the jamming bone injuries and lifelong brai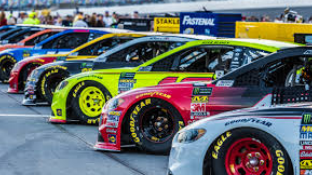 n injuries. Another fascinating fact about NASCAR is that it holds events in some of the largest "stadiums" around. Can you think of any NHL or MLB stadium that holds more than 90,000 people? NASCAR stadiums, such as Bristol, can hold up to 160,000 people! Ironically, this is the largest venue for a race, yet it is one of the smallest tracks.
Along with all these interesting facts, NASCAR also can be proud that drug use and drivers' names on criminal blotters are extremely limited. Rarely is there ever controversial driver. But two drivers by the names of, AJ Allmendinger and Jeremy Mayfield had a brief stint that was rectified. Treatment was provided and nothing else has been seen. Also, NASCAR has no unions, lockouts, or strikes. It is clear that fans do not enjoy when these situationsoccur, and it is promising that NASCAR does not entertain the idea of it.
Chris Yaden, a native to Charlotte North Carolina, she mentioned the job opportunities that NASCAR brings to the area. "There are thousands of people working at the track, for the teams, at the various shops and museums."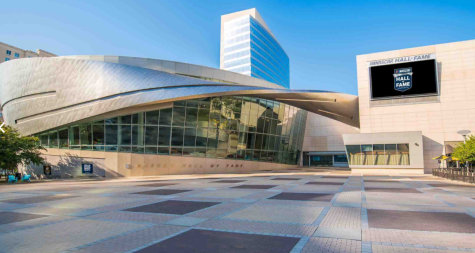 People are also employed at the NASCAR Hall of Fame which is also in Charlotte. Which brings financial and community gains to the area.
Knowing all this information, you can certainly determine on your own whether you would like to sit down and give NASCAR a chance. The sport is high speed and intense entertainment. I hope you are inspired to give it a try!