Chad Connolly: A Huntingtown Legend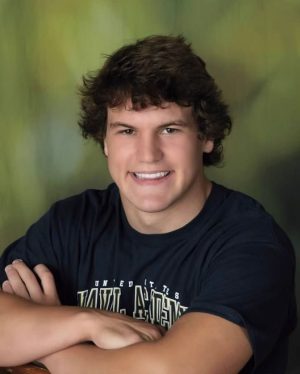 "Whatever you do, work at it with all of your heart, as working for the Lord." Colossians 3:23-24
Driven, kind-hearted, faithful, and talented are only a few words that can be used when describing Chad Connolly. He has been known as someone who is actively involved in FCA (Fellowship of Christian Athletes), and someone who has brought new students into the organization as well. Connolly is also known to be extremely intelligent and holds himself to ambitious standards. Being a member of the 2022 graduating class, Connolly's memories and accomplishments are many. 
Best of the Best
When you are in school, especially high school, it is recommended that you find a club, sport, or extracurricular activity that you enjoy. Being a student-athlete has been a huge part of what made Chad's experience at HHS the remarkable success that it was. "The sports playoff runs for football and lacrosse teams, and making memories were awesome." Connolly went on to explain that going as far as possible and working hard every day are some of the reasons why he is a successful student athlete.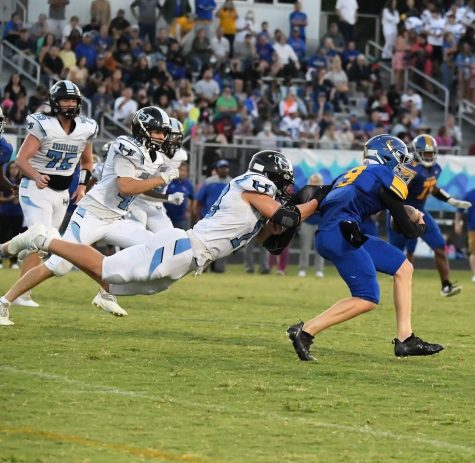 An English teacher at Huntingtown, Mr. Orlandi, spoke highly of Connolly, "Chad Connolly as a student is extremely hard working. He is one of the rare students who has an intrinsic motivation to do well; so, he is going to do what it takes to accomplish what he needs." Orlandi explained, "Chad is able to set goals for himself and knows how to accomplish them." Mr. Orlandi went on to share what a compassionate, kind-hearted individual he is. "Chad genuinely cares about people and their well-being; he puts people before himself." One other thing Mr. Orlandi stressed was how strong Chad's love for Jesus is and how well he reflects that in his kindness to other people.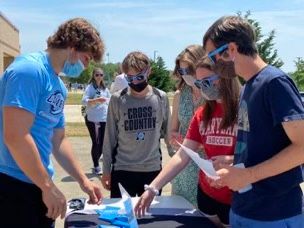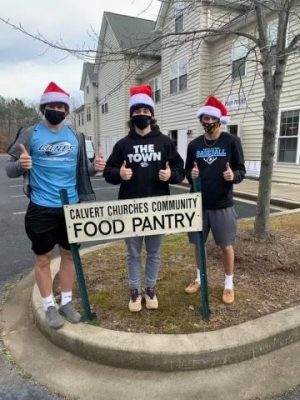 A Helping Hand
Sometimes as we grow up, we struggle to find motivation, or something to work towards. For Chad, his motivation was bridging his athletic career into college. "Being an athlete gives you something to work for. College sports has been a major goal of mine since I was in elementary school." Keeping this goal in mind has helped Connolly maintain straight A's through his academic career.  
Chad explained that his father has also motivated him, especially in sports. "My dad has always helped and coached me whenever I needed it. He never really made me do sports because I have always wanted to play. I have an older brother who is also athletic. But my dad has really helped me out a lot." Chad also credits Mr. Orlandi for "opening up his faith" and guiding him in his religious journey through high school.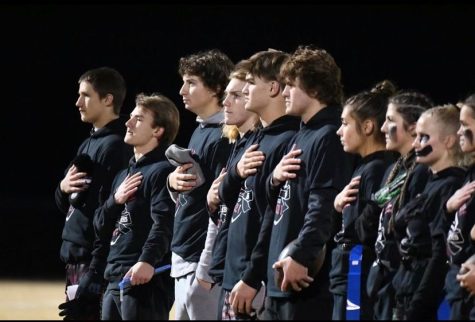 Big, Big Plans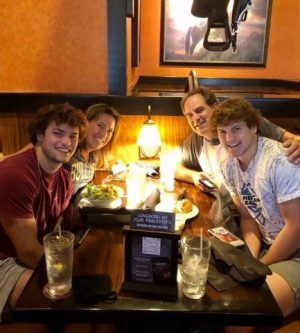 Now, Chad has had no problem finding what he wants to do after college. Connolly has committed to the United States Naval Academy, where he will participate in the lacrosse program. After Chad finishes his Naval career, he has intentions to pursue a degree in the engineering field.  
People with the morals and values that Chad Connolly possesses are few and far between. To sum it up, a final quote from Mr. Orlandi, "It is going to be a sad day when Chad graduates and leaves our HHS community." Chad, we wish you the best of luck in all your future endeavors, and we hope that you continue to live by Colossians 3:23-24.