FCA: Fellowship in Christ at HHS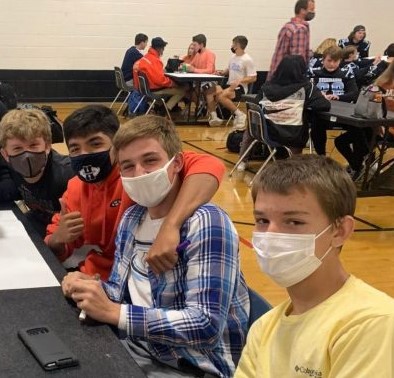 "Attention all students, the small gym will be closed today for an FCA meeting" was announced across the school intercoms at the beginning of A-Lunch on October 26, 2021. This was followed by the students who entered the small gym hallway turning around, to find the nearest room available to eat. When you walk down the hallway, and enter the gym, you will be welcomed by students of all athletic backgrounds, Mr. Orlandi, and Mrs. Helm; you might even meet someone new as well! From Football to tennis players, you will surely find someone that you can connect with!
What is FCA?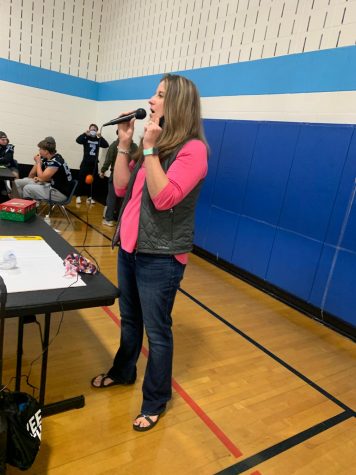 FCA was not created at HHS; Originally founded by Don McClanen in 1954, Fellowship of Christian Athletes is a sports ministry organization that focuses on the gathering of Christian athletes to not only play sports, but to come together as siblings in Christ. Whether it be small children, teens, or even adults, this fellowship without a doubt makes a significant impact on Christian athletes everywhere.
The FCA branch at HHS was created in order to encourage athletes, and anybody really, to come together as youth and celebrate the love of Christ Jesus. The main goal is to encourage students to keep Jesus in their lives through all they do.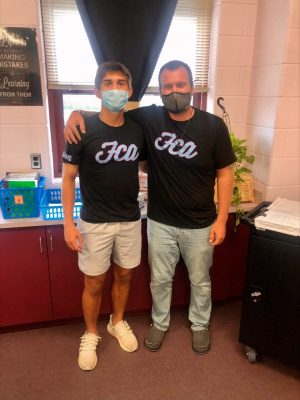 How FCA has Positively Impacted our Own
Now, FCA is not a new endeavor for Mr. Orlandi. In fact, he participated in FCA when he was a student at Northern High School! "Fellowship of Christian Athletes was huge in my life when I was in high school, at Northern. And knowing the impact that it had on my life then, I really wanted to be a part of it here at Huntingtown." Orlandi also had the opportunity to start a branch of FCA at another school in the county, Windy Hill Middle School when he was doing youth ministry at his church!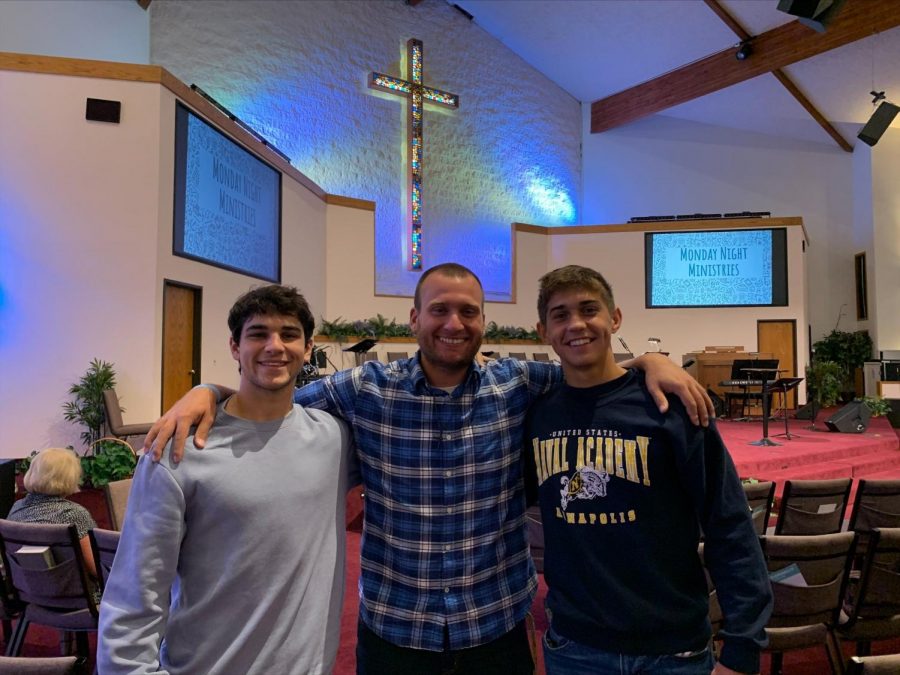 In FCA meetings, there are many great opportunities to make new friends and meet new people. According to Emma Cox, "There are football players and different athletes that I normally would not have known outside of FCA, and you can find people who worship God the same way that you do!"
What do you do in FCA at HHS?
Mr. Orlandi explains that there are three normal types of meetings. "We will have some type of game or activity and connect it to a short devotion," Orlandi conveyed. "We try to have some guest speakers; we have had some D1 athletes. Last year, it was a bit easier for the guest speakers because it was all virtual. The third one is us having some type of game day, where we will have a game or two to play." Between blindfolded coloring and blindfolded catch, and the scriptural readings of course, the impact fellowship was having on these student athletes is amazing to see.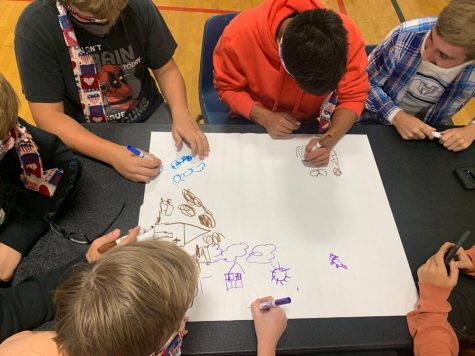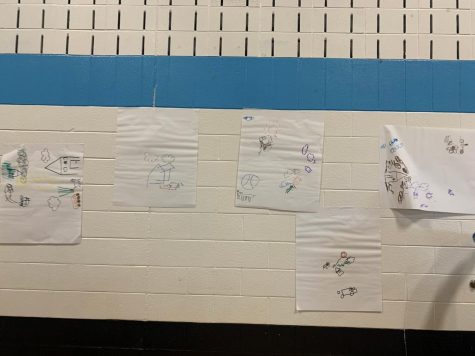 Why is your faith important?
"A lot of times, as athletes, we are defined by how we perform on the field, and that is dangerous because if we are not performing well or our team is not performing well, we think we are not good enough, that we are worthless," Mr. Orlandi explained. "The fact that you have been created by God, who sent his son to die for you, everything else kind of pales into comparison."
Emma Cox explained, "It has really put into perspective who is in control and who I am playing for during games and during practice; it has helped me become a better athlete because I am not playing for myself anymore, I am playing for God, and I know he has a plan for me. I just try to give my 100% and I know that that is enough."
Who Can Join?
One thing that Mr. Orlandi stressed to me is that anyone can join, regardless of if you are an athlete or not. "It is athlete-focused, but it is for everyone, especially because it is hard for people to gather as Christians. You can be in marching band, you can be in theatre, you can be in whatever, but we would love to have you!" This is also a great fellowship to learn about the scripture and the word of God, regardless of religion! "Any one is welcome to come!" Mr. Orlandi said. "We love it when others outside of the Church/Christianity come to join us!"
Not only is FCA a wonderful way to make friends, but it is a fantastic way to start your journey in Christianity. In this fellowship, students and athletes seek to learn the deeper meanings in the scripture, and try to find their own way in Christ, and meet some amazing brothers and sisters in Jesus along the way. You are strongly encouraged to check out this club, by anyone you ask who has joined. You will be welcomed, wherever fellowship meets with a smile. While you might join to make friends, this is a great opportunity to learn more about your faith and become closer with God. So, next time you are considering trying something new, try meeting in the small gym or the bleachers on Thursdays A-Lunch; you will not regret it!