Student Spotlight: The Bob Ross of Huntingtown
Eaton Ekarintaragun, May 2021 Fine Arts Student of the Month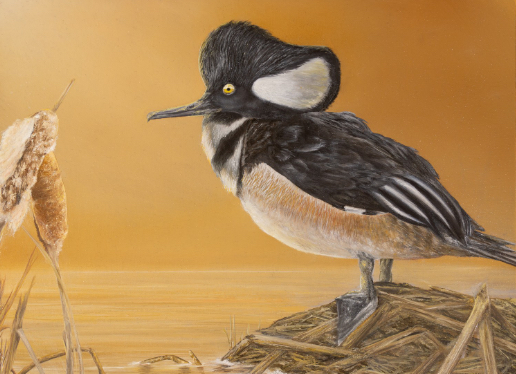 Today I had the rare and exceptional privilege of meeting someone before they became famous. Meet Eaton Ekarintaragun, May 2021's Fine Arts Student of the Month, "Huntingtown High School's next Bob Ross," as claimed by one of our art teachers, Ms. Smith.
Born in Italy, Eaton lived in a small, close-knit Italian town for ten years before moving to America about five years ago. "The food was amazing," he noted, his eyes squinting with a smile. Not only is Eaton fluent in both Italian and English, but he is immensely talented in the areas of fine arts and science. In 2020, he won the Jr. Duck Stamp Contest, where he completed a beautiful, photo-realistic oil painting of the Hooded Merganser. "It was a huge honor," he told me. The painting, using a medium of oil paint, took him about a month to complete. He will be entering this same contest next year, and after seeing his work, we all know he'll be taking first place again.
But his artistic ability doesn't stop there. Eaton is also gifted in the field of photography, even going as far as taking his own reference photo for his award-winning Hooded Merganser (pictured here). The majority of his photographs consist of ducks and birds that are beautifully captured in their candid element.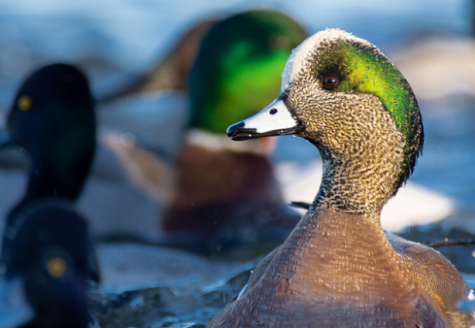 Aside from artistic pursuits, Eaton also has an interest in nature, which perfectly coincides with his hobby as a birdwatcher. He believes that this contest was a perfect combination of his two passions: birds and art. If he gets his way, he hopes to be able to incorporate some aspect of art into his future profession.
It's no surprise that the walls of Huntingtown host so much talent when it comes to our students and their growing aspirations. Eaton, as well as countless other students, are on the road to greatness in multiple capacities. Stay tuned each month to read about Huntingtown's astounding student body!
About the Contributor
Laura Vance, Editor-in-Chief
My name is Laura Vance and I'm a Senior at Huntingtown High School with an affinity for reading and British soap operas. I have a dog named Apollo and...