Taking Sports to Another Level
Have you ever wanted to play at a college level or professional sport? Well, there is a lot more than just committing to a team. Throughout the summer this year I got only a small fraction of what is to come when you enter either one of those levels, and it's nothing more than traveling. Traveling at a college level or professional level sport can be one of the most stressful experiences, especially when you are left to do it on your own. When you reach that level, you are expected to play against teams across the nation in different states depending on your college's competitive region, due to how much you can leave behind. Don't take only my word for it either; there are a lot of other kids at this school level who have done the exact same thing as me.
Being not only an individual athlete playing in golf tournaments around the country, I have also played in a starting position on the high school's golf team from Freshman to Junior year so far. Recently I have gotten the opportunities to play in national tournaments in Florida and soon to be North Carolina in October. Between then and the beginning of summer I have been traveling state to state gaining my own experience of traveling to play a sport, which I have to say is a great commitment for not only those who dare to try it but for those who have that confidence and are willing to take the extra mile. In these tournaments I managed to accomplish 10th place out of 93 other kids in a 14-18 age group – and to make it even more worth the accolade, it was against kids from all over the country.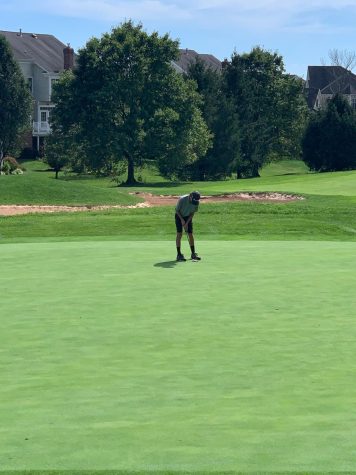 My word when it comes to trying to persuade you to make this commitment can just be one person's word.  You can ask yourself, "Why should I believe THIS guy?" Well, I wouldn't take just my word for it.  Other people are experiencing exactly what I am doing at this age. I asked my friend, who was in that same tournament as me, a varsity golfer from Ohio some questions. First, I asked him how he feels about committing to this level.  "Well, it really feels like there's things I am leaving behind but at the same time it is more than fun because that's all I am there to do, have fun." Smart words I believe that a lot of people should take as advice, because you are not just there to compete, you are there to have fun.  What you are doing is what you choose to do because you have fun with it. Another question I asked him that I received an amazing answer to was: "If you had any advice to give kids who want to try and make this commitment in any sport, what would you say?" He responded with, "Well if it's something you love doing and want to continue doing, then do it, but if it's something you think you will start to hate and don't want to do anymore, then think hard before you do something like that, because at this age, it isn't even the beginning yet. The beginning happens when you reach college. This is just a prologue."
Overall, each level of a sport is supposed to develop a more challenging lifestyle. Continuing to keep up with academics and athletics at a college level becomes more and more challenging. The lifestyle is a struggle when leaving everything behind and it's something you must come well prepared for.  Whatever you want to do should be fun and enjoyable for you and nobody else, which is why it's not only something I want to commit to but something hopefully you can as well.
About the Contributor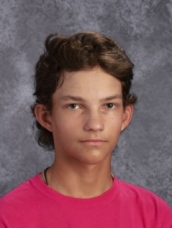 Cameron Kapiskosky, Staff Writer