Where Should You Go This Summer? Summer Concerts!
During the events of the past month, COVID restrictions in Maryland have been lifted slowly. From removing the mask mandate to now bringing crowds back for summer concerts. As concerts have slowly returned in the month of May, smaller venues have opened and allowed small bands and artists to perform in clubs with somewhat limited crowds. However, this summer, larger venues will begin to return artists to the stage for noisy crowds and high-energy action, and one of these venues you should go to this summer is the 9:30 Club.
The 9:30 Club is a venue located in Washington D.C. that has hosted concerts for many legendary bands and artists, such as Nirvana, the Foo Fighters, Green Day, and many more to this day, such as Drake. Recently, the 9:30 Club announced its return for this summer and is looking to develop more revenue from people returning. The 9:30 Club is a well-known venue for people to go and have fun if they live in the rural area of Washington D.C. As crowds look to come back to these venues, there are many bands and artists that people are looking forward to seeing. Musicians such as the rock band the Foo Fighters (see photo), to the pop artists such as Taylor Swift, and rounding out to rap artists such as Tyler the Creator, all being part of the most prominent genres of music. Overall, many people are looking forward to these localized events returning for some summer fun. You should too.
About the Writer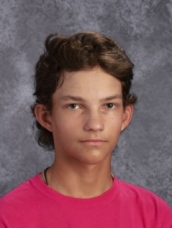 Cameron Kapiskosky, Staff Writer