Covid-19 and Our Future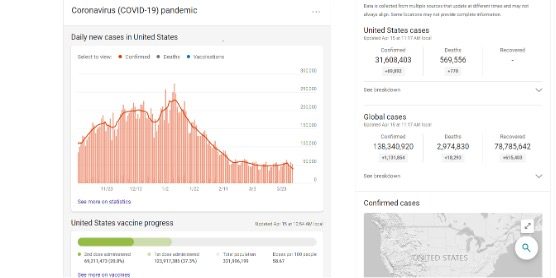 We are all so tired of covid-19! The pandemic has taken a toll on the world. It has exposed just how fragile the international system is, fueling changes in alliances, institutions, and the global economy. On a website called MedicineNet.com it says, "Scientists considered a wide variety of factors, like future vaccine effectiveness and hesitancy to see how soon people get re-infected and how the weather can influence the virus." It also says, "We don't know how long primary immunity to covid-19 lasts and if it eventually wears out, we don't know whether these people are more vulnerable to another infection."  The effects covid has in America, we may never go back to the way it was 2 years ago. According to "covid experts" The national health commission in china is collaborating with various health organizations including the world health organization to create something that will get rid of covid, something better than the vaccine. Most people expect covid to be over and the world to go back to normal in the next few months or so according to a new economic forum-lpsos survey. In April 2020, the U.S. personal savings rate reached its highest recorded level. One of the immediate effects of the COVID-19 pandemic was a sharp decline in aggregate spending and a sharp increase in savings.
Small business revenue is down 20 percent since January. The COVID-19 pandemic has been particularly damaging for small businesses, which represent most businesses in the United States and employ nearly half of all private sector workers. Bankruptcies have increased. The decline in business revenue has caused many firms to become insolvent. 420,000 small businesses had failed since the start of the pandemic. Which is ALOT of businesses! The National Bureau of Economic Research (NBER) decided that a peak in monthly economic activity occurred in the U.S. economy in February 2020, marking the end of the longest recorded U.S. expansion, which began in June 2009.