Tom Brady and the Stairway to Seven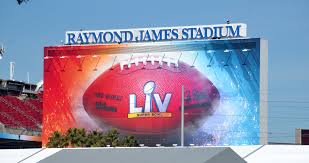 You wake up in a sweat.
This cannot be happening again.
It's like a bad dream.
You rush to the TV, half asleep, refusing to believe what you experienced earlier that night.
When you finally turn ESPN on, you want Patrick Mahomes to be holding the Lombardi Trophy, Kansas City to have repeated, the best team in the NFL, has prevailed yet again. All is right.
Reality is not so merciful.
There he is, victorious again, the snide smirk on his face cutting through the souls of all football fans whose hearts he has broken for the past two decades.
Tom Brady won his seventh Super Bowl.
After two decades and six Super Bowls, we thought his reign of terror would cease, defeated by a younger, more talented generation of football players.
Yet again, Tom Brady proved us wrong.
Defeating the likes of Taylor Heinicke, Drew Brees, and Aaron Rodgers in three consecutive road playoff games is enough to cement this season's Tampa Bay Buccaneers as one of the NFL's greatest teams. Beating the heavily favored Kansas City Chiefs in the Super Bowl not only plastered Tampa Bay into football legend, but put their quarterback back atop the NFL's highest peak. With 34 playoff wins, 7 Super Bowls, and 5 Super Bowl MVPs, Tom Brady stands alone in the conversation for football's greatest of all time.
Oh, yeah, and the guy is 43 years old.
With another year left in his contract in Tampa, TB12 looks to run it back.
At some point along the way, he will be written off, brushed aside, and overlooked for his age, his leadership, or otherwise.
And somehow, despite doubt, age, and statistics, I'll be writing this same article next year.