Is Football Worth It?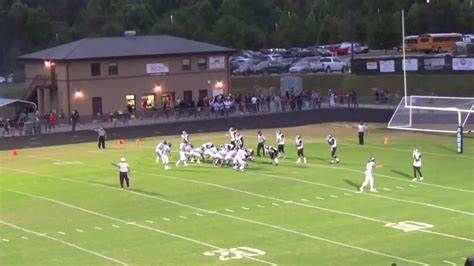 I did research on the Huntingtown High School Football team and the money they got. Some people may complain saying that the football team gets too much money, however after interviewing some people this will prove they deserve the money they get. For starters, here is a quick background. The Football team is seen as the jewel of the high school, there the main event of sorts. Due to this popularity some people may see that the Football team and the hype could get annoying to some. I mean it could feel as if were being smothered hearing about how good the football team is. So, I interviewed 3 people to see their thoughts on this. The first was a female field hockey student named Ella G who said, "I think it's okay in a way because the football team is a big part of our school and represents it" The girl brought something I agree with since the football team is important as again it is the main thing going on in our school. Secondly was an anonymous source who would like to go unnamed who said, "it's fair given how many people come to see the football team play" Which again is also a fair statement as they do get quite an audience.
My third and final person is Mr. Gross, I asked him a series of questions. Such as how much does the football team get? What is it used for? How much money do other teams get? And what is it used for? He said the following "we try to give out an equal amount to all the teams as possible, the money is used for jersey's, the field everything we need, another reason we get more money from football is because of the snack bar and how the team plays games for charities like the field hockey team does" You heard it their folks, these are all fair statements. The football team helps the school out the most in my opinion since it's the one where we get the most amount of money from.
So, in conclusion if you ever hear someone say "The Football gets too much attention" show them this article because I believe it may change their minds, have a wonderful day and I hope you enjoyed reading this.