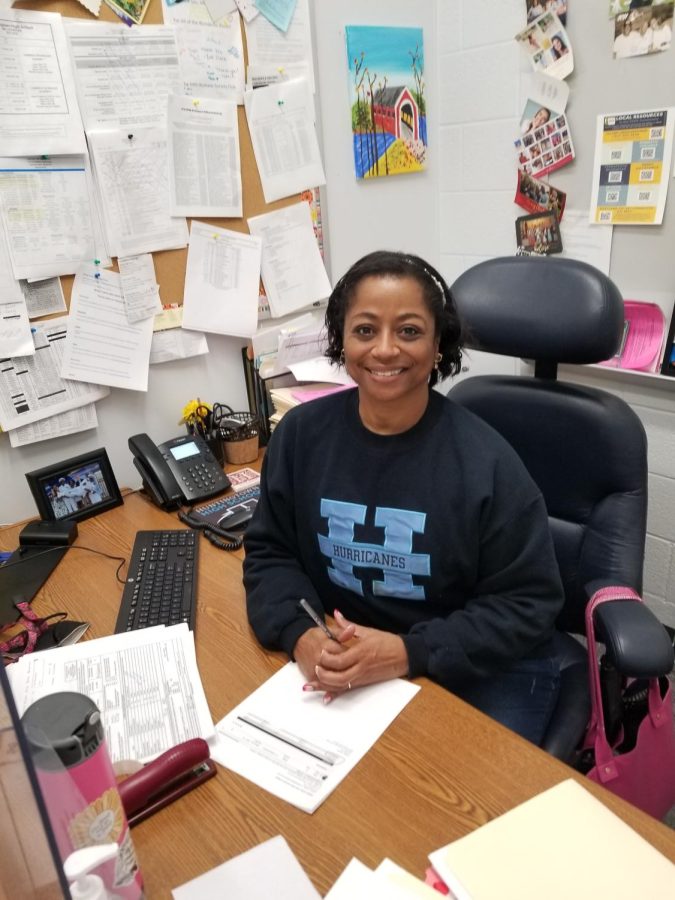 As I sat down for lunch today, I placed my tray on the table and looked down with complete and utter disgust. "Ew, we have THIS for lunch again?!" I blurted it out, before reflecting, and saying "I am so glad to have food on my plate today." It is human nature; we make snap judgements about various situations that life places on the forefront. Whether it be the food you are served for lunch, or the people around you, it is important to pause and reflect on yourself to find the good in the current situation. The "glass-half-full" perspective, if you will. That is what our school registrar and wellness coordinator, Mrs. Patricia Hooper, instills in the students and staff of Huntingtown High School.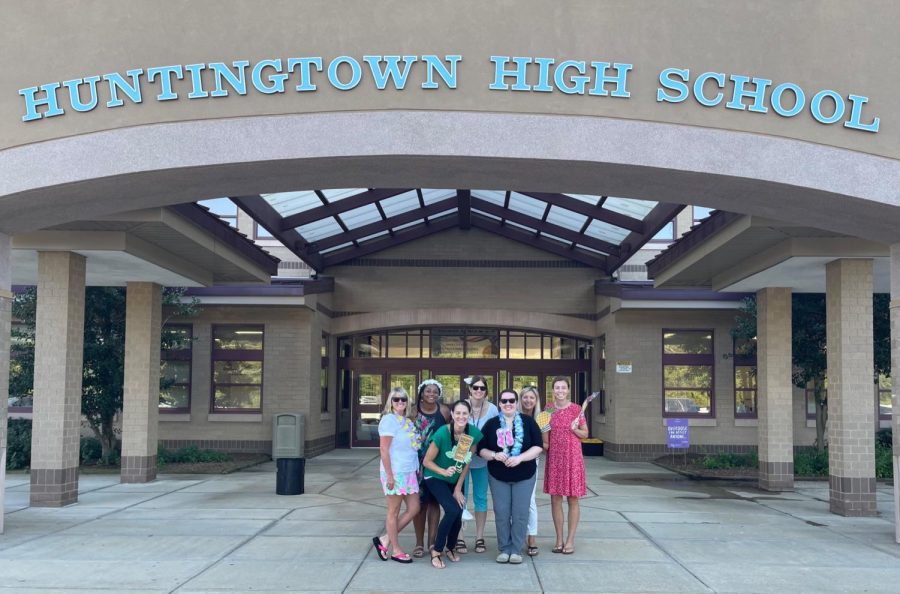 Who is Mrs. Hooper?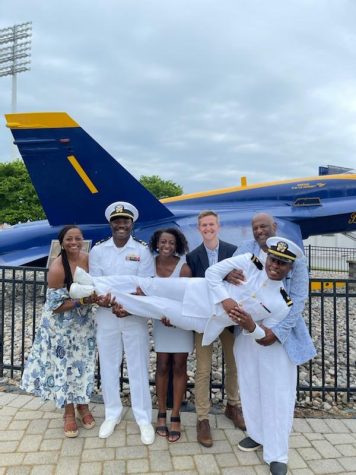 Mrs. Hooper is the registrar and wellness coordinator for HHS, and she takes extraordinary pride in what she does! While her title as registrar acknowledges her registering and withdrawing of students, she has an awesome persona outside of her job. Hooper values finding the good in people, and enjoys helping people find the good within themselves. "I like to find the good in things, as opposed to what could go wrong, and the negative." You might also hear Hooper's name when you hear the title "Wellness Coordinator." Being the Wellness Coordinator for Huntingtown, she is responsible for spreading information regarding mental health and safety across the HHS community. You might know Hooper from her videos on STORM WATCH every month, where she shares the motivational tool for the month, and a video, that is intended to enhance your mental well-being and help you be more mindful and relaxed.

Mrs. Hooper also credits her family, especially her husband, children, and her mother, for her being successful today. "I would say my mom, and my being married with kids has motivated me to be better every day." Mrs. Hooper started her career in the human resources department, then was a stay-at-home mom for 10 years. "Being a stay-at-home mom has been my best job. I love my family!" 
 
Family Motivators 
"My mom motivated me by always helping me find the good in people. I am human, so a lot of the time I would go right to the negative point of view but my mom would always help me see the good, because my 'negative' is not always as bad as someone else's negative." Mrs. Hooper also credits her mother as a guidepost for her own motherhood today. With children of her own, Mrs. Hooper expressed how her family has "pushed" her to become better and how the values that her mother has instilled in her, she works to pass on to her children.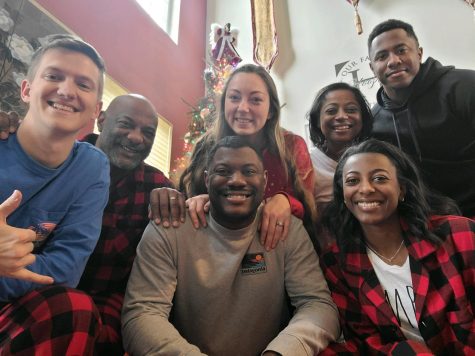 A Sudden, Life Altering Change 
While working in the school system, Hooper revealed that she was diagnosed with breast cancer. This type of cancer is unfortunately frequently found in females, but the devastating blow that comes with it does not get any easier. Approximately 13% of females are diagnosed with breast cancer at some point within their life. That is 1 in 8 women!  "Eight and a half years ago it was life altering, because the diagnosis itself was life altering." Hooper explained. "It changed how I eat, I eat a lot better now, and it changed the way I look on life, it made me focus on the good, especially worth the diagnosis. It was caught early, and it was treatable."  
It takes a special kind of person to see the positive when given such a devastating endeavor. That is Mrs. Hooper, a special person. Talking with her, you will instantly feel welcomed and positive.  
And as Mrs. Hooper always says, "Find the good in people, because your negative can always be worse!"