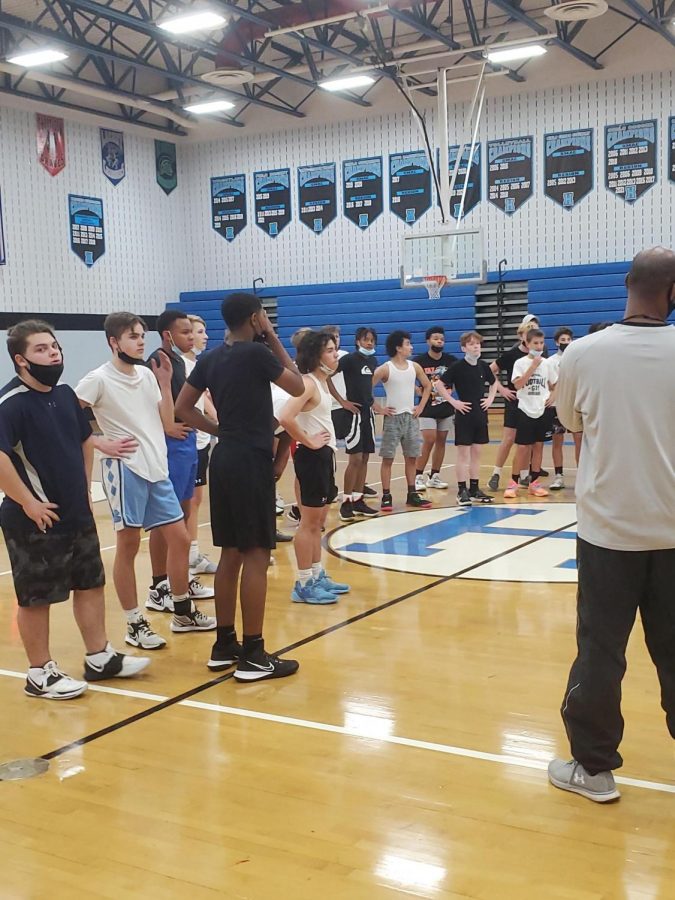 Many, many fall sports are ending after the month of November, and your beloved football games are about to end in December, so you may wonder, "What's next for me to play?" or "What's next for me to watch?" well there's nothing more to it than winter sports. This year's winter sports are going to return for the first time since 2019, such teams as basketball, cheer, indoor track, dance, hockey, and swimming will be played throughout the season, so why don't I tell you a little bit about this season.
This year's winter season is the first winter sports season we will enjoy the COVID-19 pandemic cancelled all Winter sports throughout the season. For this year things will go back to normal, involving a no mask policy for those participating in the sport, as well as hopefully involving crowds again this year. Throughout this year's season we expect to see some big moves being made between the school and the coaches. So why don't I take you through to get a couple of interviews with these coaches?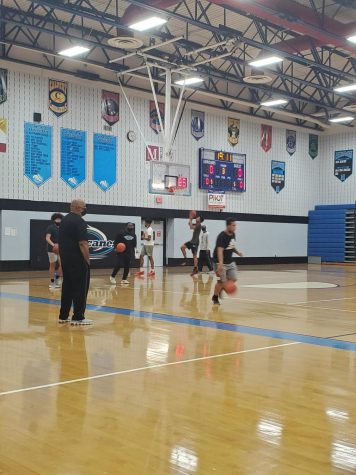 Most of our students at HHS have had great seasons in the fall and look to move forward into playing winter sports. Two coaches from our school, Coach Harrington of Indoor Track and Coach Jenifer for Men's Basketball, have a few words to inspire those students looking to play this year. "As a former player, it was always important to me to have teammates who I could communicate with and trust. As a coach, I look for those same attributes in the players as they go through drills and compete." states Coach Jenifer who has just finished Men's Basketball tryouts this past week and looks to move forward in shaping up his team's skill and talent this year and moving towards capturing a state championship soon. "Putting in the hours on and off the court is crucial, but the work you put in while no one is looking is just as important, if not more important," Coach Jenifer reassures me, on what he would like to see in a specific student trying to try out for his outstanding team sometime next year.
Next, we have another stellar Coach from HHS telling me about her amazing and wonderful team, Coach Harrington of Indoor Track. "When we have tryouts, we are looking for students with athleticism, leadership skills, strong work ethic, and who are willing to listen, and have good grades," states Coach Harrington as she describes what she looks for in a student's athletic ability when trying out. She also mentioned how she looks for a specific academic ability. Indoor Track this year looks forward to making a prestigious outbreak in accomplishing, just like basketball and every other winter sport this year does, a multi-championship run with counties, districts, SMAC and finally states. "We don't expect athletes to show up knowing how to do all the skill events or have the perfect running form. We can teach that if you have other characteristics."
I give my greatest gratitude for being able to get into contact with Coach Jenifer and Coach Harrington as they were willing to answer my questions. As much as I wish Basketball and Indoor Track the best in succeeding to win most championships this year, I also wish for girls' basketball, hockey, swimming, wrestling, cheer, and dance to all prevail and succeed as well. Each team this year will show why Huntingtown's Winter Sports programs are championship material, and they will also show everyone what CANES really means