Alaska: The Last Frontier
I woke up with groggy eyes as I peered out of the small airplane window. The reflection of the sun glared into my eyes as miles of snowcapped mountains rolled beneath the aircraft. "Ladies and gentlemen, we will begin our landing soon, welcome to Alaska!" This was the beginning of an adventure I will never forget. An adventure of many unknowns, meeting new people, eating unique foods, and seeing great sights. It was just a few students and teachers a bit too far from home, with the wonders of the world at their fingertips.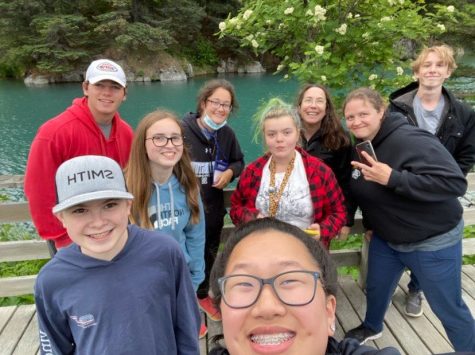 Our trip to Alaska lasted about 6 days. We flew out of Dulles, had a layover in Newark, and then flew straight to Anchorage and arrived on Saturday, June 19th.  The first day that we arrived in Alaska, we went straight to our hotel. On Sunday, the 20th, we all drove on our coach bus to the Alaska Railroad Depot, where we had a 3-hour train ride to Wasilla, Alaska.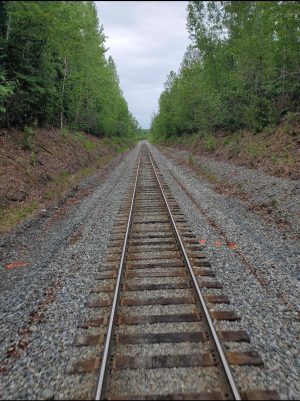 The train reminded me of the Polar Express with the big windows, dark blue exterior, and they even served some hot coco! We saw many different things while on the train, like a bull moose racing beside us, as well as magnificent views of Mt. Denali. One of my favorite things about that train was the car outside in the back, where we could go outside and look over the rails.
After we reached Wasilla, we went to a store called Fred Meyer — an Alaskan version of Walmart — and continued to Happy Trail Kennels,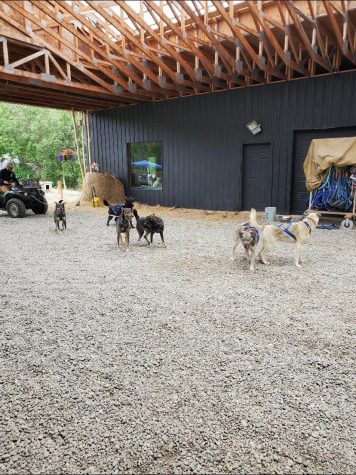 where we got to learn about the Iditarod dog sled race, meet the racers, play with the sled dogs, and hold 3-week-old puppies!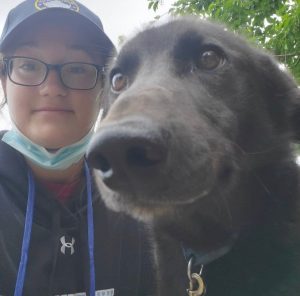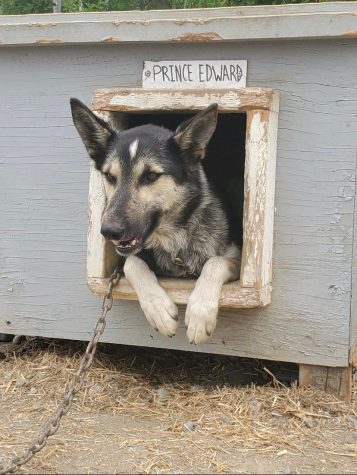 Before heading to our second hotel, we made another pit stop at McKinley's View Lodge, which offered the best views of Mt. Denali in the entire world! We then had spaghetti for dinner at a local inn and traveled to Otto Lake, where we learned about the local flowers, mountain expeditions, and moose poop. Later that night, me and a few other kids in our group went on a midnight hike on a trail called the three lakes trail, where we saw squirrels, otters, and amazing mountainside views.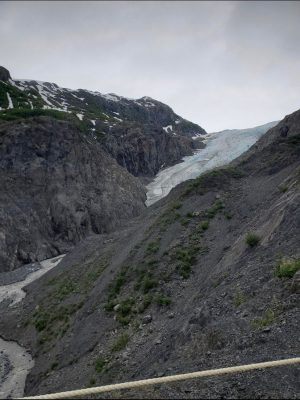 Throughout the week, we went to the entrance of Denali National Park, where we went on a 1.5-mile hike. Again, we saw some squirrels and hiked alongside a riverbed with harsh rapids. After that, we traveled deep through the park to Polychrome Pass. We saw grizzly bears, caribou, ravens, a willow ptarmigan, and artic ground squirrels.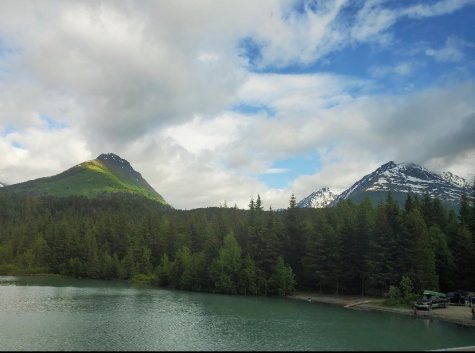 We got to stop at the mile 48 marker and hiked around the wilderness for a while. For dinner, we had burgers at a restaurant called the 49th State Brewery before going back to the hotel. We traveled to Pyrah's Pioneer Peak Farm, where we ate pulled pork sandwiches, participated in fun activities like a hayride, and learned about agriculture at a rhubarb farm, where they gave us some rhubarb jelly to try. After that, we went to the National Wildlife Conservation Center, where we saw a variety of animals such as bald eagles, musk ox, bears, wolves, etc.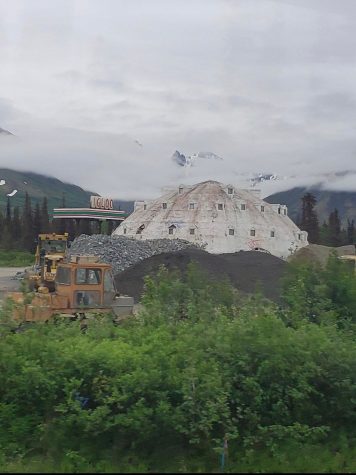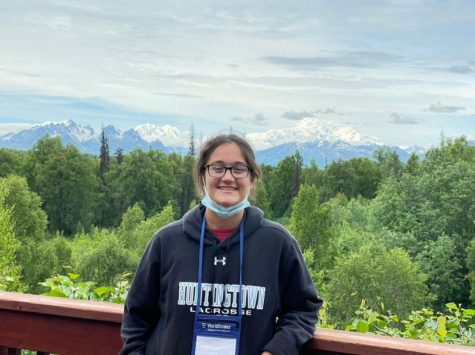 Later, we traveled to Kenali Fjords National Park and hiked to the exit glacier. While we were there, we learned about the effects of glacial erosion and climate change. We traveled down to a river and participated in something called a "glacial facial," where we used the sediment to exfoliate our faces and washed it off with ice cold glacier water.
We then headed to the harbor in Seward to ride on a boat tour. It was raining hard that day, and the temperature dropped to about the mid-fifties. We saw an otter, humpback whales, sea lions, puffins, and a bald eagle. After that, we went to the Alaskan SeaLife Center, where we learned about different sea animals, especially the salmon species that's native to the state. We then started our travels back towards Anchorage by stopping at Potter's Marsh ,which is an excellent habitat for bird watching. We then went to Downtown Anchorage for some souvenir shopping before heading on our plane!
This trip was an exhilerating experience for all who were able to attend! Elizabeth Polo explains to me, "I didn't really have a 'favorite' part of the trip. Everything was just so wonderful and exciting to explore. I suppose if I did have a favorite part, it would be waking up every morning feeling excited to make memories and see what adventures awaited me. I would totally recommend traveling to Alaska! It was interesting traveling to a place where very few people view it as a vacation spot.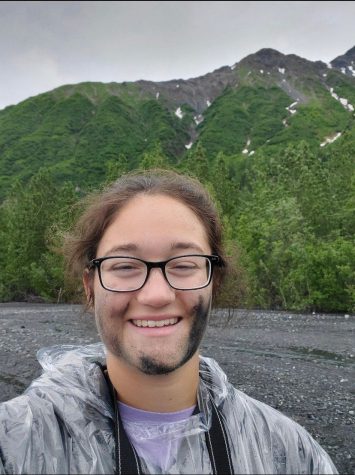 If you're not an outdoorsy person, I wouldn't really say this is a trip for you. There's a ton of mosquitoes and we spent our time in the wilderness often. Alaska must be my favorite vacation spot so far. I was so stunned by the natural beauty of the land and history that it made me want to stay for a whole other week!"