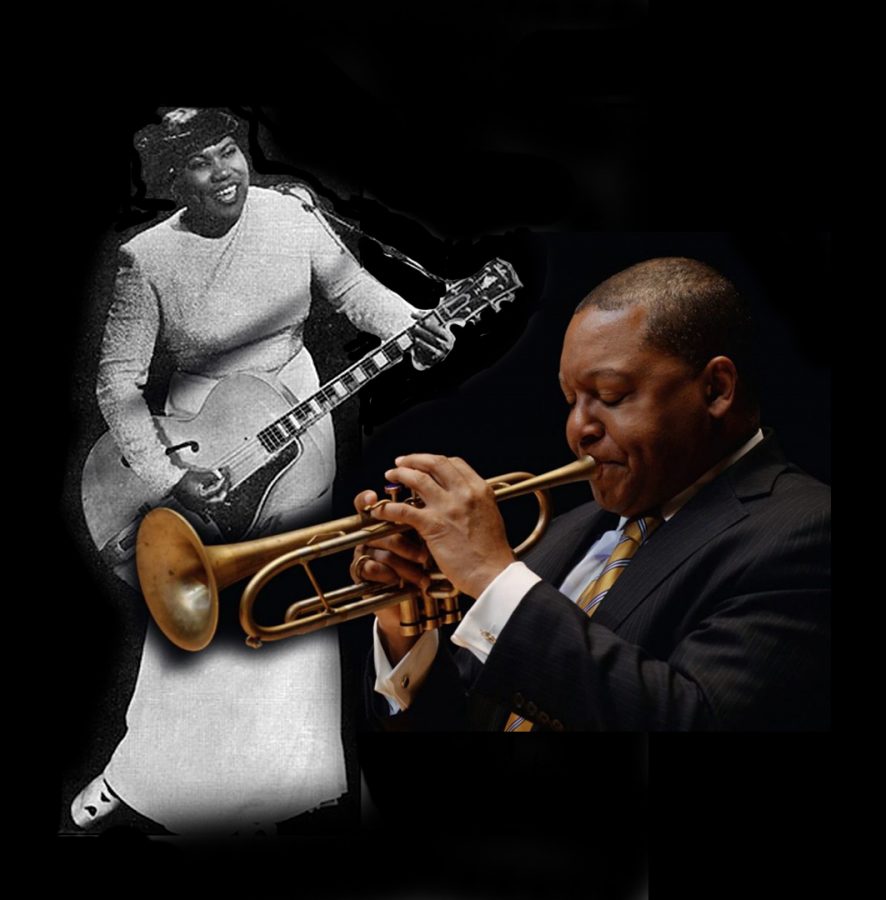 In honor of Black History Month this February, the Tri-M Music Honors Society has decided to spotlight a few of the most influential black artists that have shaped the history of music in America. From rock to jazz, from old to modern, people like Sister Rosetta Tharpe and Wynton Marsalis have shaped the music industry by changing and breaking boundaries not only paving the way for black musicians but for American music as a whole.
One of these influential musicians is Wynton Marsalis. Coming from a multigenerational jazz family in New Orleans, Marsalis' musical career started from his youth. He was the first musician ever to play and compose pieces in all styles of jazz. His hard work in contemporary jazz has won him 9 Grammy awards 5 consecutive years in a row and has made him the first jazz musician to win the Pulitzer Prize. Today, he works as an artistic director of Jazz at Lincoln Center and acts as an advocate for the arts and education in general.
(Here you can experience his outlook on music and American democracy along with a moving performance of "Amazing Grace:"

Another influential musician is Sister Rosetta Tharpe, also known as "The Godmother of Rock." Tharpe became one of the most influential musicians in the 20th century due to her work in Gospel Music, Rock, and RnB. Her music influenced many famous rock musicians including Chuck Barry, Little Richard, Elvis Presley, and Johnny Cash who considered her his favorite artist as a child. Tharpe was also famous for breaking the color line by performing with white artists at concerts and venues. Even after her death, Tharpe continued to inspire and influence musicians across the world in the United States and Europe. Through her experimental work blending different genres of music together, she was able to transcend multiple genres and reach the top charts many times. Tharpe's "Strange Things Happen Every Day," single is widely credited with being the first rock and
roll song in music history. In 2018, Tharpe was inducted into the Rock and Roll hall of fame for being an influence. Sister Rosetta Tharpe's influence on music and racial boundaries was one of the pivotal changes within the 20th and 21st centuries.
Here she is, singing and playing "Music in the Air" from way back when.

Thanks to the contributions of many fantastic African American musicians there have been considerable strides in the music industry. Even though racial and stereotypical struggles, they have time and time again found ways to create and inspire music of genres and styles from jazz and rock to classical music they have been at the forefront of a new generation of music. These musicians will continue to push the bounds of society through music in years to come.