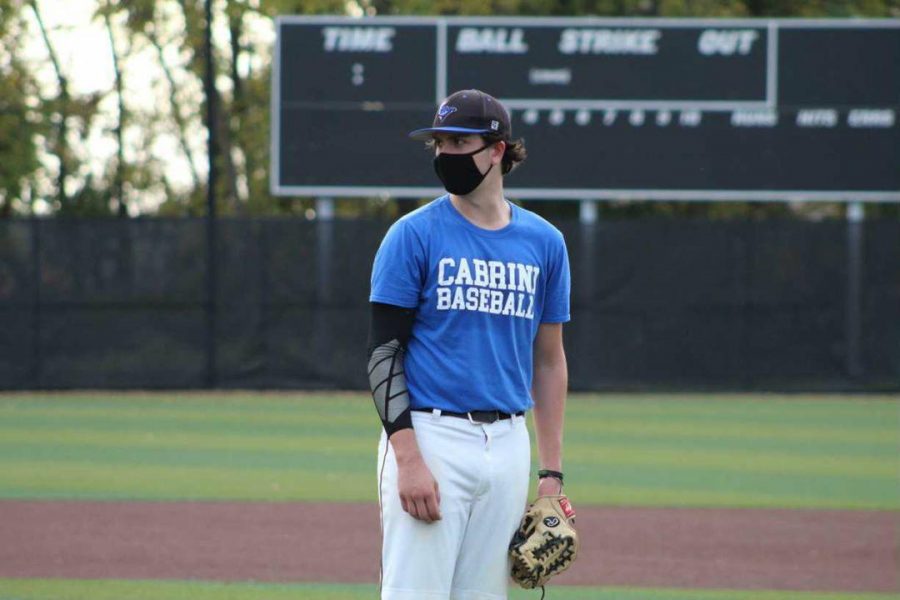 It was nearing the end of the school year. Spring sports were starting back up, the whispers of prom arose, and talks of summer plans were being shared. It was going to be the best spring yet! Especially for our class of 2020 seniors. Then the pandemic happened, which unfortunately changed the course of the school year. It's been half a year since then, and our seniors have now started their college pathways. What became of our most recent alumni? How are they handling college amidst the virus? Let's find out!
Starting off all the way in Pennsylvania, the keystone state, Brandon Harris has effectively started his college journey while playing baseball for the Cabrini Cavaliers. "I chose this school because of baseball and because they have a really good physical therapy program. I love the school!"  says Harris, who's majoring in exercise medicine and physical therapy. Some incoming freshmen seem to be out of their element while transferring from high school to college, but not Brandon! "One thing that I love about college is that you have the independence and freedom to do whatever you want without having people worrying about you and being on your back about things… I don't regret it because it's a great change of environment and I really enjoy it here." Although the school year has just begun, Harris has already started to think about his future. "My dreams are to go into the physical therapy field or do something with sports because I really enjoy being around them." When asked about leaving Huntingtown, Brandon stated that he does, in fact, miss it. "It's hard at some points 'cause you do miss being around them (friends, family, etc.), but I've made lots of new friends here." As for the HHS staff and students, Brandon has a few words to express: "I want to tell the staff thank you for always supporting me and helping me along the way to my college success. For the students, I want to tell them that they need to work hard, and that high school is just the first step in your journey to the rest of your life. Everything you do now is going to lead to the rest of your life so do your best and never quit."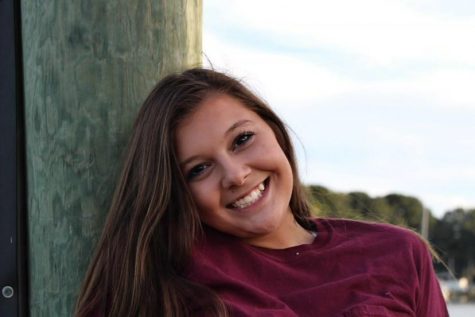 Moving more locally is Lilli Haug, who is majoring in early childhood education at the College of Southern Maryland. "I chose CSM to stay close to home and work…" she tells us. Being local seems like the perfect choice for gaining the college experience while also keeping in touch with loved ones! "I like the freedom of being out of a school building and not being watched all day… I also still get to live with my family and boyfriend." Lilli wishes to spread some advice to our current students, "Talk to your counselors if you have a schedule, class, or college question. They are there to help you, so take advantage of it!" Haug also has some special words for Mrs. Ulmer, "Huge thanks to Mrs. Ulmer for always lending me a helping hand!"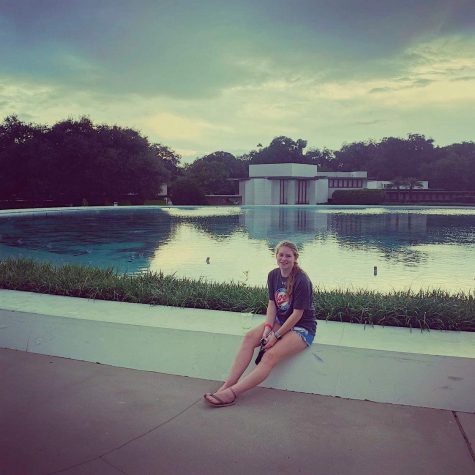 Playing lacrosse at Florida Southern College is Taylor Nicholson, who spends her freshmen year studying under the sun in the sunshine state. "My goals for the year are to get good grades and work hard in practice for the spring season if we have one," says the up and coming marine biologist. "I love the ability to have my own schedule.  Classes aren't every day a week. It's more spaced out and makes it more enjoyable to learn the material. Also, I love the athletics part of college, where I get to grow with a new team."  Along with most students I interviewed, Taylor misses her time spent at Huntingtown. "Not being with family and friends is extremely hard. I can't wait to see everyone when I come home for Thanksgiving! With FaceTime I can see anyone I want at any time which is extremely nice." Despite not being able to experience the full freshman experience, Taylor has already made plenty of memorable moments. "One of my favorite memories is when I was hanging out with my suite mates and we walked around campus trying to learn it before classes started and I realized all the new opportunities."
Just around the corner is Embry-Riddle Aeronautical University, where freshman Lexi Zeruto plays lacrosse for the Eagles, as well as studying for her pilot's license. "I want to be a pilot either for the airlines or military… I chose Embry-Riddle because it has one of the best aeronautical science programs," Zeruto says. "The location is amazing as well. It's in Daytona Beach." Lexi seems to be having a ball hanging out with her fellow teammates and playing under the breezy palm trees Florida has to offer. "My favorite memory so far is going to the beach with the other lacrosse girls… lacrosse is probably my favorite part about college." Although she does miss her friends and family, Lexi is excited about her opportunities uni has to offer. "I want to thank the staff and students at Huntingtown for pushing me to be my best both academically and athletically. I wouldn't be here without you."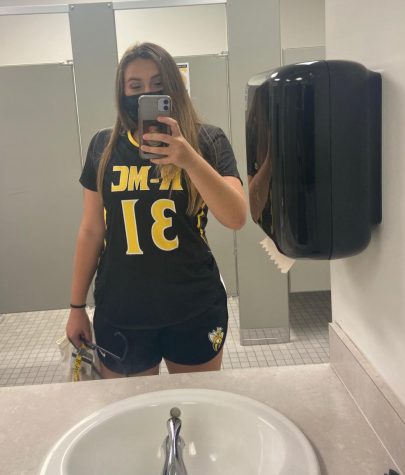 Taking over Virginia lacrosse is Emma Taylor. The student athlete is currently majoring in Psychology at Randolph-Macon College. R-MC takes its efforts seriously in providing a safe environment for students studying amidst the virus, which Emma appreciates. "The first semester was split into two 7-week periods where we take two classes each. This allows some classes to be in person or hybrid.  In the spring we are scheduled to go back to a normal semester. When we do go outside or go to class, we stay 6 feet apart at all times and are wearing masks." Taylor is also living up the true college lifestyle by creating lifelong memories with her new friends! "One night, because we cannot hang out in each other's rooms, we went to the freshman courtyard and grilled burgers, hotdogs, and made salad for all of us to have a big dinner together. We got to know a lot of people and got a break from eating at our dining hall." In the act of forming new friendships, Taylor had also expressed that she missed all her friends she had made at Huntingtown. "I still keep in touch with everyone. We Zoom call our friends for dinner when we miss each other. We're all making plans to see each other on our breaks. The thing that is hardest is that I cannot have guests in my dorm so either my guest must stay in a hotel room nearby or visit for a few hours." For HHS seniors, Emma sends you her deepest regards. "I am sorry for the seniors who don't have the year they've always wanted. I hope by the end of the year you get to sit in a classroom with your friends again and go to a school event, even if it's socially distanced."
Moving from seniors all the way back down to freshmen, our HHS Class of 2020 seems to be taking this new chapter like a bull by the horns! A team manager, future pilot, psychologist, marine biologist, and teacher – all coming from the same high school and leaving to forge their own pathways! Although their last year at Huntingtown was cut short, nothing can stop their future as adults!